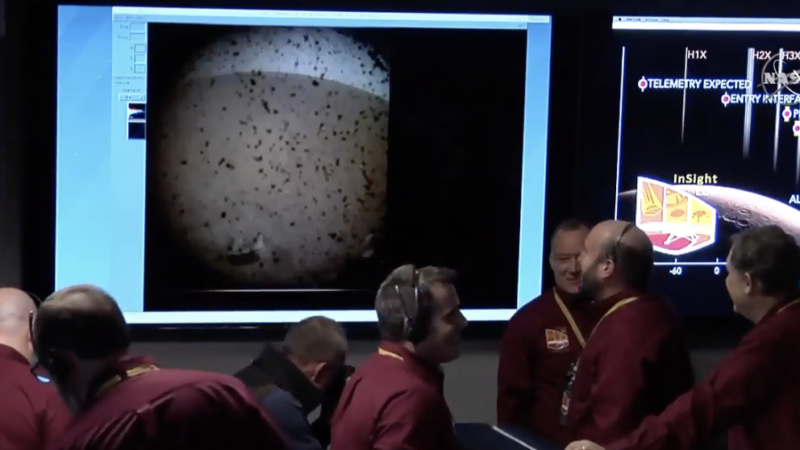 Enlarge / Staff at the Jet Propulsion Lab celebrate as InSight sends its first picture down from Mars.
LA CAÑADA FLINTRIDGE, Calif.—Since humans began trying in 1962, only seven lander and rover missions have ever touched down safely on the surface of Mars, phoned home, and prepared to carry out their scientific missions.
On Monday, an eighth mission joined their ranks—NASA's InSight lander. During its descent, the spacecraft experienced up to eight Gs of force. Its heat shield burned away in the thin Martian atmosphere before its parachute deployed to slow it further.
Throughout the spacecraft's descent, two little CubeSats followed its trajectory from orbit and transmitted data for most of the journey. This is the first time CubeSats have gone interplanetary, and they played a critical role in providing real-time data as InSight slowed 20,000 km/hour from the top of the Martian atmosphere down to the surface.