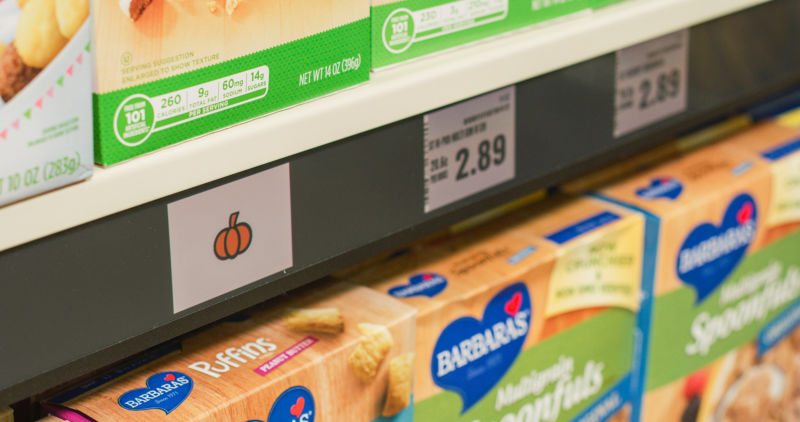 Enlarge (credit: Microsoft/Kroger)
Big grocery stores are adapting to the changing times and the ever-increasing threat from Amazon. Kroger is the latest grocery giant to team up with a tech company—Microsoft—in order to give itself an edge. The two have come together to make a new high-tech grocery store experience, leveraging cloud computing, digital displays, and other technology to make the shopping experience more convenient for customers and employees.
Currently, two Kroger stores are being used to pilot the program—one in Monroe, Ohio, and one in Redmond, Washington—close to both companies' headquarters. Microsoft's Azure stores and processes in-store data, while new electronics change the ways that customers and employees interact with products. New digital displays replace paper tags and list products' prices, promotions, and nutrition information. They can more easily change when products move throughout the store or when Kroger makes pricing and promotion changes.
The displays will also change to show icons that correspond to nearby customers' grocery lists, making it easier for them to find what they need. As for employees, a new "pick-to-light" system lights up areas of shelves with needed products, letting employees fulfill curbside pickup orders more efficiently.