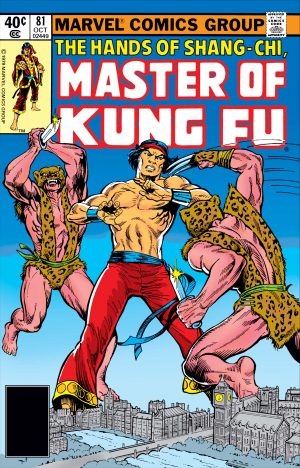 A 1979 issue of Shang-Chi's primary Marvel Comics series. (credit: Marvel)
Marvel Studios has already teased major announcements this week in the form of new Captain Marvel and Avengers 4 film trailers. But one additional piece of big Marvel news has leaked out before either of those dropped.
According to Deadline Hollywood, Marvel Studios is moving ahead with a film based on the Shang-Chi comic series, which began in the '70s and centers around a Chinese martial arts master. That report links Hollywood scribe Dave Callaham to the project as the film's writer.
Callaham's film-writing work revolves largely around action and geek-culture films, ranging from 2005's Doom film adaptation to 2010's first Expendables film. He has also written or co-written scripts for unreleased films Wonder Woman 1984, Zombieland 2, and Spider-Man: Into the Spider-Verse 2.