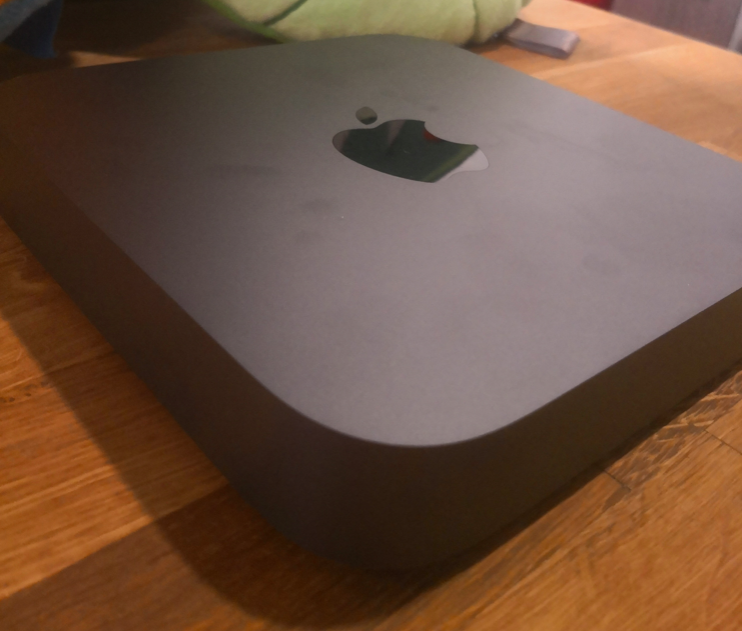 Enlarge / The 2018 Mac mini. (credit: Peter Bright)
This is probably not the byline you were expecting for a review of some Apple hardware. It comes as a bit of a shock to both of us, to be honest, but here we are: I have a Mac mini on my desk, along with a Magic Trackpad and Magic Keyboard. It's all hooked up to an LG 4K 21.5-inch display, all supplied by Apple.
To set your minds at ease; this isn't the first Mac I've used. I have owned a few MacBook Pros over the years, and there was a time a few years go where I was seriously considering giving up Windows and switching entirely to Mac OS X. For now, it suffices to know that if I were to get back into using macOS as my daily driver, the Mac mini is probably the machine I'd want to get.
With the newest Mac mini, gone is the two-core, four-thread 28W Haswell processor with up to 16GB soldered RAM. This machine boasts Coffee Lake processors, either a four-core, four-thread Core i3 base model or the six-core, 12-thread Core i7 chip as found in my review system. This processor is paired with up to 64GB socketed, user-serviceable RAM. Storage has also been shaken up. Instead of a range of hybrid and SSD options, the new Mac mini is all SSD, from 128GB to 2TB. There are four Thunderbolt 3 ports, one wired Ethernet port (usually gigabit, but optionally upgraded to 10 gigabit), an HDMI 2 port, two USB 3.1 generation 1 ports, and a 3.5mm headset jack.