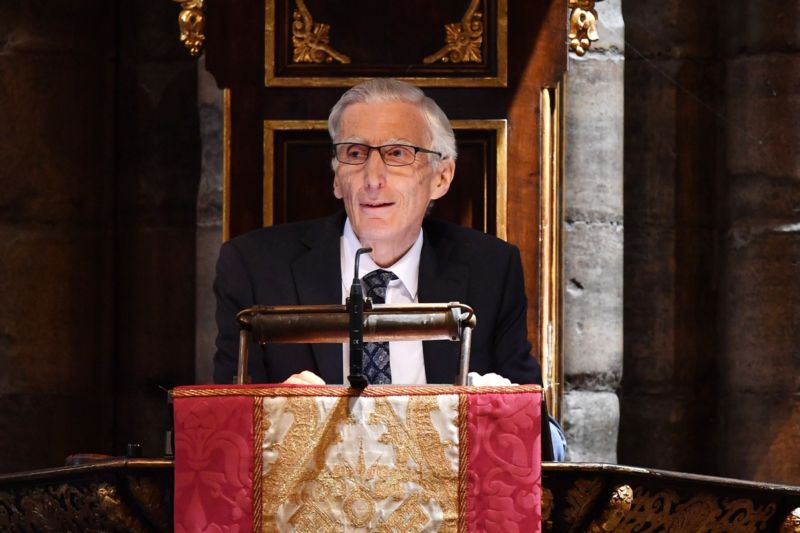 Enlarge / Astronomer Royal Lord Martin Rees speaks at Stephen Hawking's memorial service at Westminster Abbey on June 15, 2018 in London, England. (credit: Ben Stansall/WPA Pool /Getty Images)
Human kind has long harnessed the fruits of scientific research into revolutionary technologies, with a few tradeoffs along the way. The benefits have generally outweighed the risks. But we are now in an era when the choices we make over the next two decades really could determine the fate of our life here on Earth—a critical tipping point for the human race, if you will. That's the message from Britain's Astronomer Royal, Lord Martin Rees, in his recent book, On the Future: Prospects for Humanity, published by Princeton University Press.
While the primary focus of his life has been science, Rees has long been engaged in politics, starting with anti-nuclear weapons campaigns when he was still a student. But over the last 20 years that engagement has widened, and his influence has grown. He served as president of the Royal Society, and wields real political influence these days in the British Parliament's House of Lords. (Technically, he is Lord Martin Rees, Baron of Ludlow. But he'll probably ask you to call him Martin, because he's chill like that.) "That made me not just a scientist, but an anxious member of the human race," he said.
It's a thoughtful anxiety that informs every page of On the Future, as self-proclaimed "techno-optimist" Rees explores the many ways in which humanity's fate is tightly linked to continued progress in science and technology—and how we choose to wield that knowledge (or not). Ars sat down with Rees in September in London to learn more about his thoughts on our future.