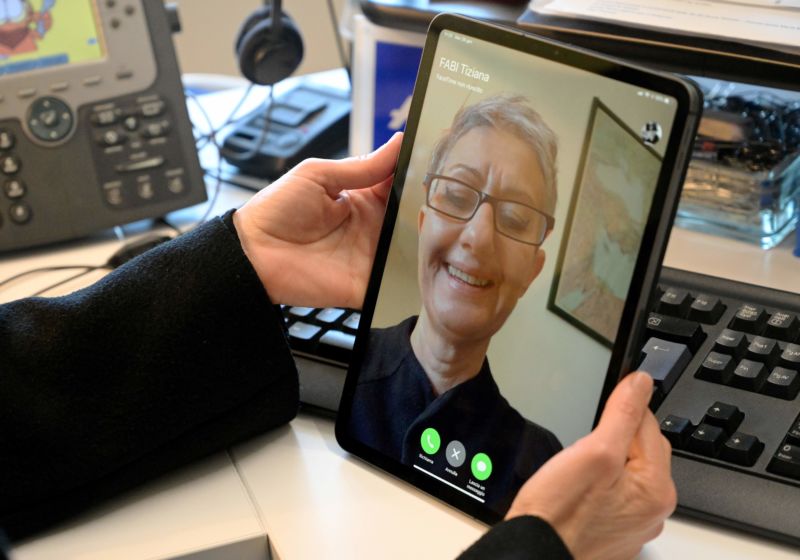 Enlarge / A person uses an iPad for a FaceTime conversation, on January 29, 2019 in Rome. (credit: VINCENZO PINTO/AFP/Getty Images)
A Houston attorney has sued Apple over the recently disclosed FaceTime bug, which can allow third parties to surreptitiously listen to FaceTime calls via an iPhone microphone.
In a lawsuit filed Monday evening in Harris County District Court, Larry Williams claimed the company was negligent when it allowed the microphone to be used in this way.
"Plaintiff was undergoing a private deposition with a client when this defective product breach allowed for the recording of a private deposition," he wrote.