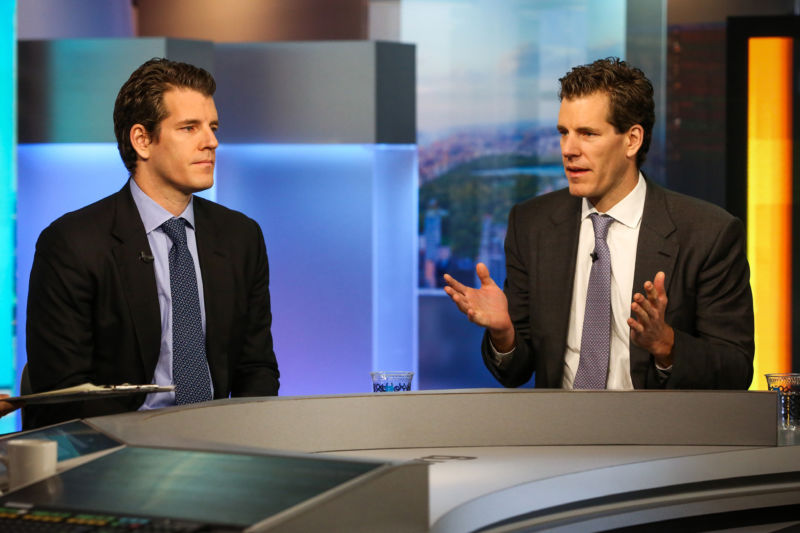 Enlarge / Cameron Winklevoss, right, and his brother, Tyler Winklevoss, are suing Charlie Shrem for alleged fraud. (credit: Christopher Goodney/Bloomberg via Getty Images)
A lawyer representing Charlie Shrem, the Florida-based bitcoin entrepreneur who was recently sued by Winklevoss Capital Fund over an alleged theft from five years ago of 5,000 bitcoins, has now fired back in the lawsuit.
In a Monday court filing, Shrem's attorney, Brian Klein, wrote that WCF's allegations are "nonsense" and that his client "engaged in no wrongdoing. Period."
As Ars reported on Sunday, Shrem was released from prison in 2016 after he was convicted for aiding and abetting an unlicensed money-transfer business by sending $1 million in bitcoins that ended up on the notorious drug website, Silk Road.