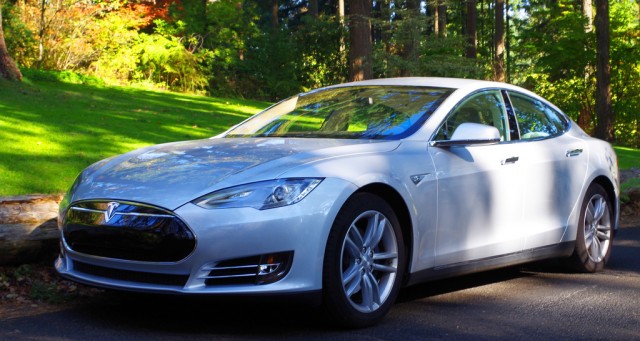 The Tesla Model S. (credit: Wolfram Burner)
The California Highway Patrol on Friday pulled over a Tesla Model S that was traveling down the road—but whose driver appeared to be asleep at the wheel. The vehicle was traveling southbound on Highway 101 in Palo Alto.
Officers said that they were unable to get the man's attention.
"One of the officers basically ended up going in front of the vehicle and basically tried to slow it down," a California Highway Patrol spokesman told KCBS radio. The process took about seven minutes, and the car traveled for about seven miles before coming to a stop.