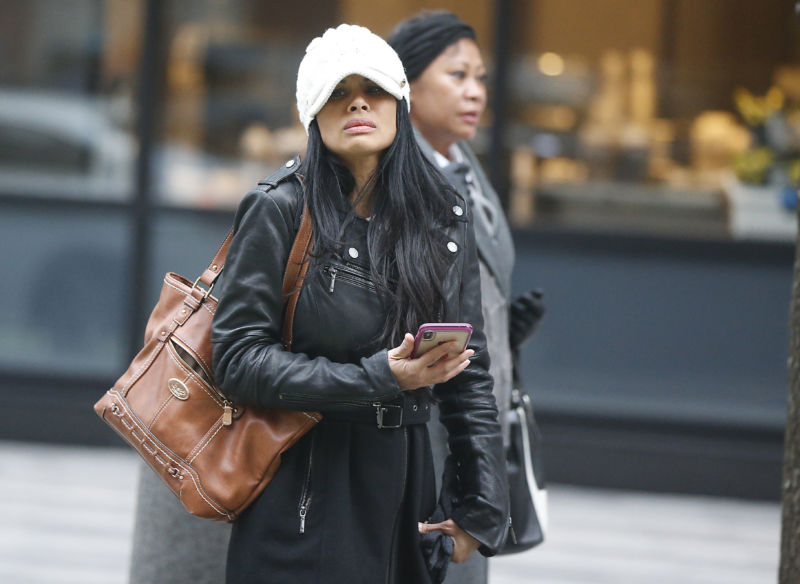 Enlarge / Former Regional Director Sunrise Lee, a defendant in the Insys trial, exits the John Joseph Moakley United States Courthouse in Boston on January 29, 2019. (Photo by Matthew J. Lee/The Boston Globe via Getty Images) (credit: Getty Images/Boston Globe)
A former regional sales director for Insys Therapeutics allegedly gave a lap dance to a doctor as the company was pushing him to prescribe its deadly opioid painkiller to patients. That's according to multiple reports of testimony given Tuesday from a former Insys colleague in a federal court in Boston.
The testimony is part of a federal racketeering trial getting underway this week against Insys founder John Kapoor and four former executives, including the sales director, Sunrise Lee. Federal prosecutors allege that the Insys executives used bribes and kickbacks to get doctors to prescribe the company's powerful and addictive fentanyl spray, called Subsys—which was intended only for cancer patients experiencing pain that's not alleviated by other medications (aka "breakthrough pain"). The former executives are also accused of misleading and defrauding health insurance companies that ended up covering the drug for patients who did not need it. A congressional investigation in 2017 concluded that Insys sales representatives bluntly lied and tricked insurers to do that—and the investigators released the tapes to prove it.
Two additional former Insys executives—former Insys CEO and President Michael Babich and former Vice President of Sales Alec Burlakoff—were also charged in the case but have pleaded guilty and are cooperating with prosecutors.