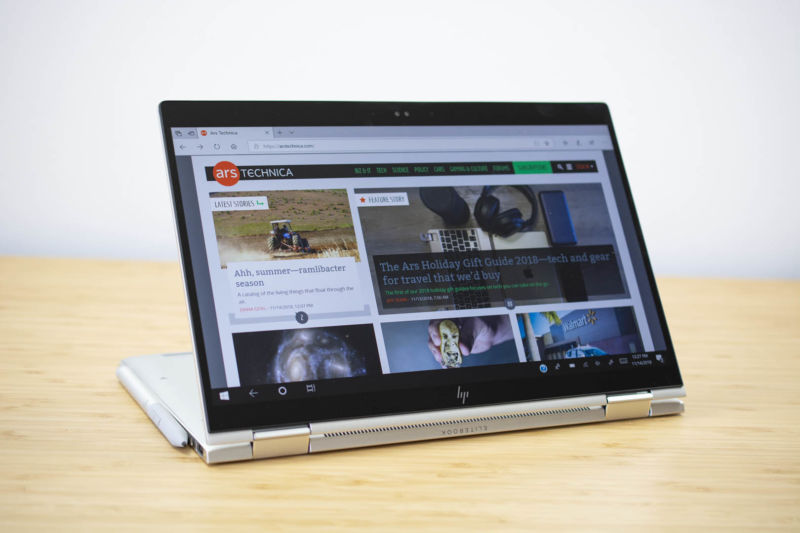 Enlarge (credit: Valentina Palladino)
It has been 10 years since HP launched the original Elitebook, and the company continues to improve upon this already stellar business notebook family. This year's Elitebook x360 1030 is the follow-up to last year's model and will replace the 1020 model in the Elitebook lineup.
The new Elitebook has been sprinkled with updates that you'd expect in a convertible that didn't have many major problems: HP stuck a new processor inside, shrank some bezels, made the chassis' footprint smaller and lighter, added an LTE option, and improved the optional Active Pen. There were a few sub-par aspects about the previous model, so HP addressed them in this device, too. However, those improvements, while thoughtful, may not be crucial enough to push current Elitebook users to upgrade.
Look and feel
HP changed little about the Elitebook x360's skeleton—it's still an all-aluminum convertible with a unibody chassis and slick, diamond-cut edges. It now has a 10 percent smaller footprint than the previous model, measuring 15.8mm thick and weighing 2.76 pounds, and the bezels around its 13.3-inch touchscreen are slimmer than ever before. The side bezels are 50percent thinner, and the chin is 39 percent smaller, too.