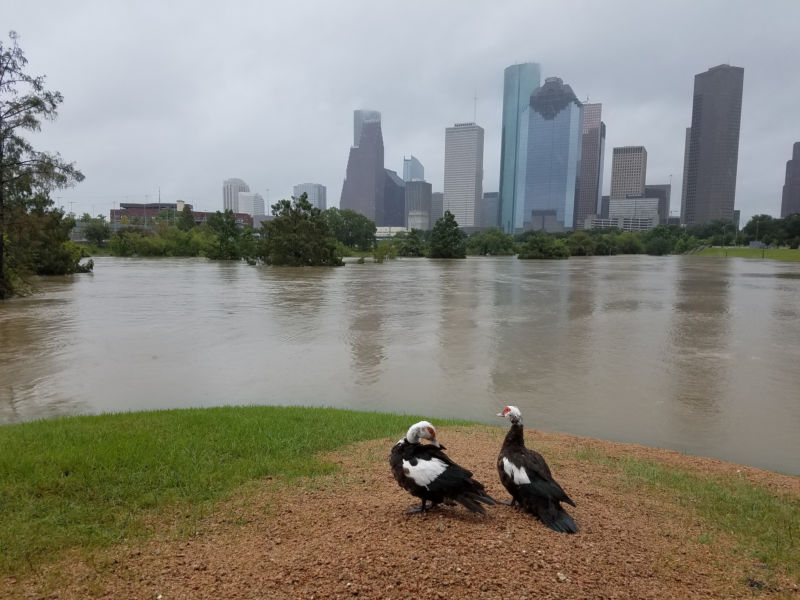 Enlarge (credit: World Meteorological Organization)
Cities often see flash floods get worse as urbanization grows, as a cityscape is an incredibly efficient rainwater collector. The more land you pave, the more rain turns to surface runoff instead of soaking into the ground. If an area is connected by storm sewers, a lot of runoff can quickly come together in the same spot and pile up inconveniently.
A hurricane is no ordinary rainstorm, but the same problem applies. After Hurricane Harvey released an incredible amount of water on Houston last year, every aspect of the storm was dissected by public discussion and scientific studies. Researchers have concluded that climate change very likely played a role in Harvey's record-setting rainfall, for example.
As for Houston's rapid growth and development, attention has mostly focused on decisions to allow construction in risky, flood-prone areas. But a new study led by Wei Zhang and Gabriele Villarini of the University of Iowa has identified another impact beyond catching more of the rain with concrete—Houston actually increased the rainfall itself.