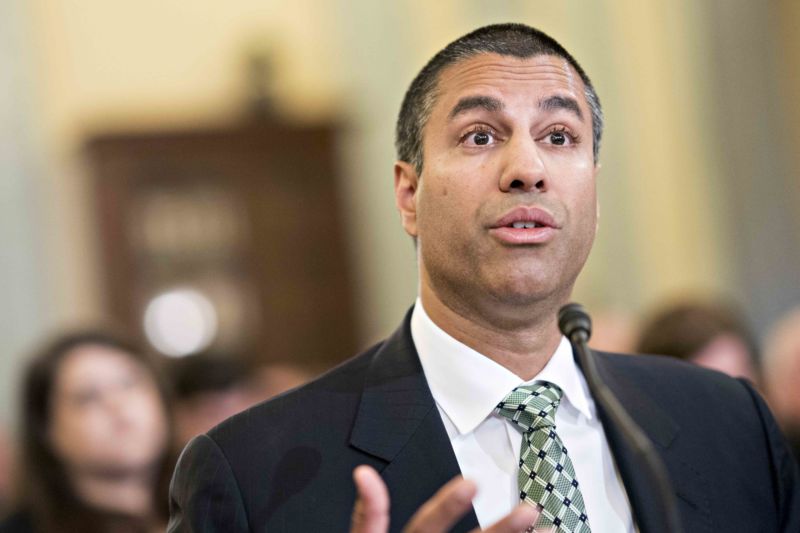 Enlarge / FCC Chairman Ajit Pai speaks during an FCC oversight hearing held by the Senate Commerce Committee on Thursday, August 16, 2018. (credit: Getty Images | Bloomberg)
Democratic lawmakers have put Federal Communications Commission Chairman Ajit Pai on notice that he can expect a lot more scrutiny now that Democrats control the US House of Representatives.
The House Commerce Committee is "reassuming its traditional role of oversight to ensure the agency is acting in the best interest of the public and consistent with its legislative authority," Commerce Committee Chairman Frank Pallone, Jr. (D-N.J.) and Communications and Technology Subcommittee Chairman Mike Doyle (D-Penn.) said in an announcement yesterday.
Pallone, Jr. and Doyle wrote a letter to Pai, saying that he has made the FCC too secretive and has repeatedly advanced the interests of corporations over consumers.