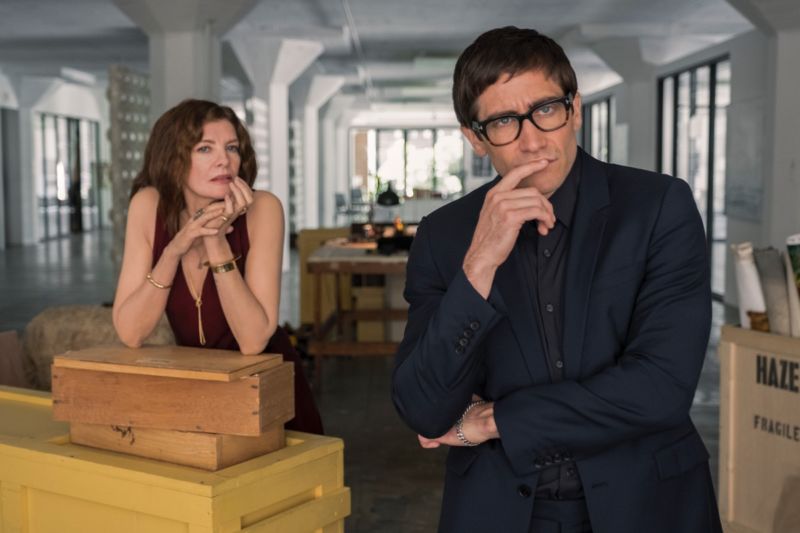 Enlarge

/

Reunited: former

Nightcrawler

co-stars Rene Russo and Jake Gyllenhaal play a manipulative art dealer and snobby art critic who become enthralled with a sinister stash of paintings by an obscure artist. (credit: Netflix)

An obscure artist dies and leaves behind a trove of strangely alluring paintings, becoming a posthumous success, in the Netflix original film Velvet Buzzsaw. It turns out to be literally art to die for.

(Some spoilers below.)

Rene Russo (Frigga in Thor) and Jake Gyllenhaal (Mysterio in the forthcoming Spiderman: Far From Home) co-starred in writer/director Dan Gilroy's 2014 thriller, Nightcrawler, a dark, disturbing tale that skewered the "if it bleeds, it leads" mentality of broadcast news. The triumvirate is back in top eccentric form with Velvet Buzzsaw, this time targeting the indulgent narcissism and greed of the Los Angeles contemporary art scene.