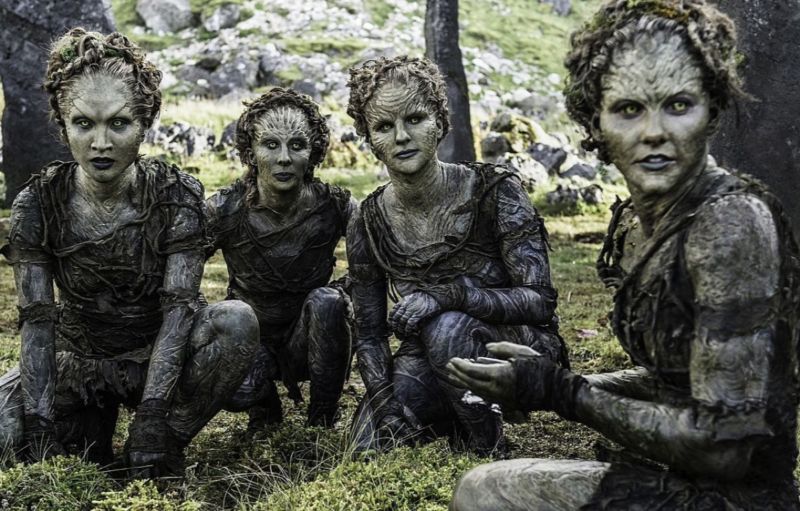 Enlarge

/

The rumored prequel to HBO's smash hit

Game of Thrones

will take place thousands of years before the events of the original series—perhaps involving the Children of the Forest, the original inhabitants of Westeros. (credit: HBO)

HBO has unleashed a flood of casting news about a planned prequel to its hugely successful Game of Thrones series, which will air its final season later this year. Details are scarce, but the company confirmed the prequel will be set thousands of years before the events of the original series, fueling even more fan speculation about which aspects of George R.R. Martin's vast fictional universe will be featured.

We do get some strong hints from the official HBO website. The prequel "chronicles the world's descent from the Golden Age of Heroes into its darkest hour," HBO announced. "From the horrifying secrets of Westeros' history to the true origin of the White Walkers, the mysteries of the East to the Starks of legend, only one thing is for sure: It's not the story we think we know."
A Long Night?
The Age of Heroes in the Martinverse timeline coincides with two key mythical figures, Bran the Builder—a House Stark forebear famous for building the great Wall of Westeros (the one that came crashing down in the final moments of last season)—and Lann the Clever, a forefather of House Lannister. This is also right around the time of the infamous "Long Night" occasionally referenced on Game of Thrones, a winter that lasted a very long time, when mankind first waged war against the White Walkers, ultimately joining forces with the Children of the Forest to defeat them. Martin himself referred to the prequel as The Long Night, and while HBO has not confirmed it, it'll do for a working title.