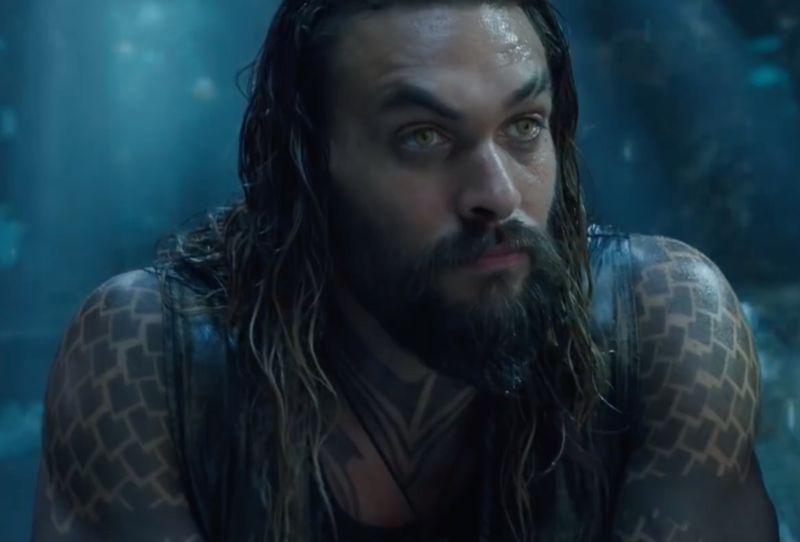 Enlarge / Jason Momoa stars as Arthur Curry, aka Aquaman: half human, half Atlantean. (credit: Warner Bros. Pictures)
We're just one month away from the release of director James Wan's Aquaman, the first full-length feature film centered around Jason Momoa's Justice League superhero. Now the final trailer has dropped, with all the magical tridents, warrior princesses, and epic CGI battles you'd expect from a superhero movie about averting a mythological war between two very different worlds.
Aquaman first entered the DC Comics universe in a 1941 anthology and later turned into a solo comic book series. He was a founding member of the Justice League during the "Silver Age" of the 1950s and 1960s. But he was never among the most compelling superheroes in the DC stable, often serving as the butt of jokes because of his supposedly inferior super powers. Hey, telepathically communicating with fish is cool, right?
So there was some initial skepticism about introducing the character into DC's rebooted cinematic universe. Casting Momoa, who was so riveting as Khal Drogo in Game of Thrones' first season, was an inspired choice, and the initial artwork showing an Aquaman reimagined for the 21st century looked promising. For the reboot, DCEU wisely played down the talking-to-fish thing (it's more a form of telepathic compulsion) and focued instead on Aquaman's superhuman strength, ability to breathe underwater, super fast swimming, and so forth.