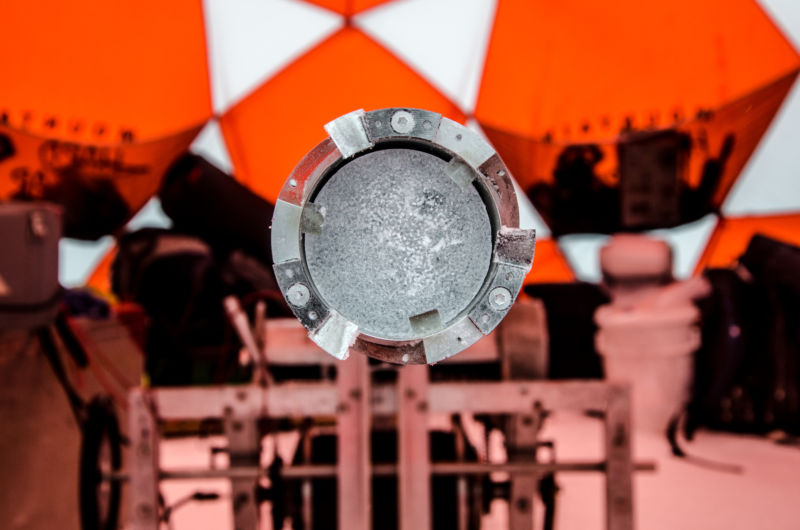 Enlarge / Staring down the barrel of an ice core drill. (credit: Sarah Das / WHOI)
The Greenland Ice Sheet's unhealthy and rapid weight loss—and contribution to sea level rise—occurs by a handful of mechanisms. In short, ice at the edge of the glacier can melt or break off into icebergs, and surface snow farther inland can melt. That snow melt is a bit like rainfall, in that it can either soak into the snow or runoff in streams.
Where it trickles down into the denser snow beneath, it refreezes and forms a stubborn layer that will continue to be visible when that snow is compressed into glacial ice. That means that drilling an ice core can give you a record of past surface melting events.
Greenland has experienced a remarkable amount of surface melting over the past couple decades, including the record-setting summer of 2012 that saw virtually the entire ice sheet melting at the surface. Because surface melting had historically been an unusual event akin to newsworthy heat wave, glaciologists wanted to put this into context. How much of Greenland's recently accelerating ice loss was due to natural variability, and how much was due to human-caused trends?