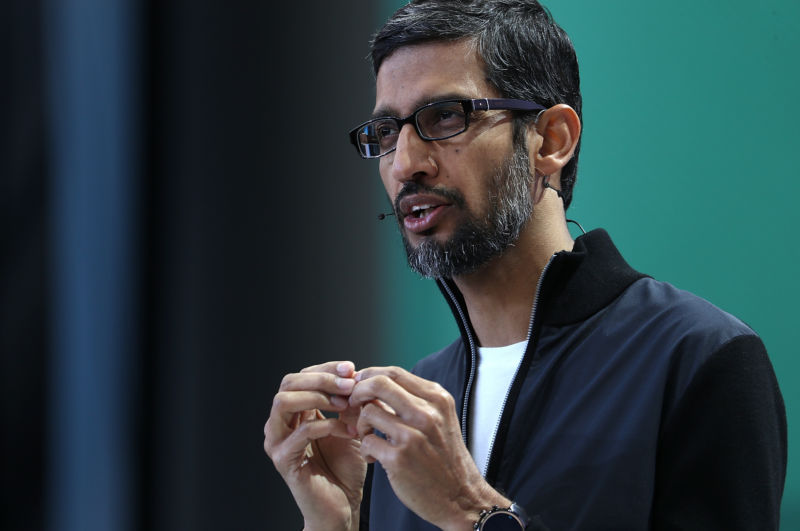 Enlarge / Google CEO Sundar Pichai in 2017. (credit: Justin Sullivan/Getty Images)
Dozens of Google employees have signed on to an open letter demanding that Google stop work on Project Dragonfly, a censored version of Google's search engine that could be deployed in mainland China.
The project's existence was revealed by the Intercept back in August. Shortly afterward, Google CEO Sundar Pichai insisted that the company was "not close to launching a search product" in China, but it hasn't ruled out doing so in the future.
If Google were to launch a censored search engine, it would represent a dramatic about-face for a company that shuttered its Chinese search engine over censorship concerns back in 2010.