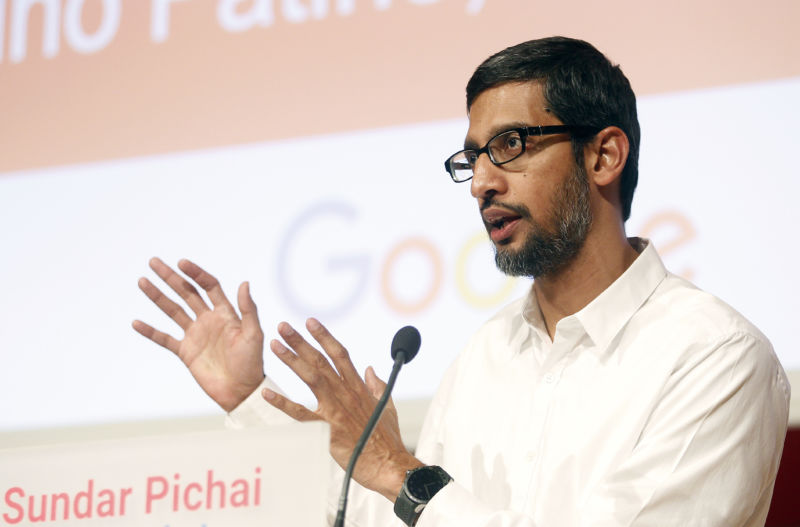 Enlarge / Google CEO Sundar Pichai. (credit: Chesnot/Getty Images)
Google CEO Sundar Pichai is scheduled to testify before Congress next Wednesday, December 5. The hearing will give members of the House Judiciary Committee a long-awaited opportunity to grill Pichai about a wide range of issues, from user privacy to free speech in China.
Google angered some members of Congress in September when the company refused to send either one of its two most senior executives—Pichai or Alphabet CEO Larry Page—to testify before a September hearing on election security before the Senate Intelligence Committee. That hearing featured Twitter CEO Jack Dorsey and Facebook COO Sheryl Sandberg—as well as an empty chair marked "Google."
According to the Washington Post, next week's hearing is occurring at the request of House Majority leader Kevin McCarthy, who has raised concerns that Google may be biased against conservatives—and that this bias may be seeping into the policies of Google's search engine, YouTube, and other products. A recently-leaked video showed Google executives openly mourning Hillary Clinton's loss after the 2016 election.