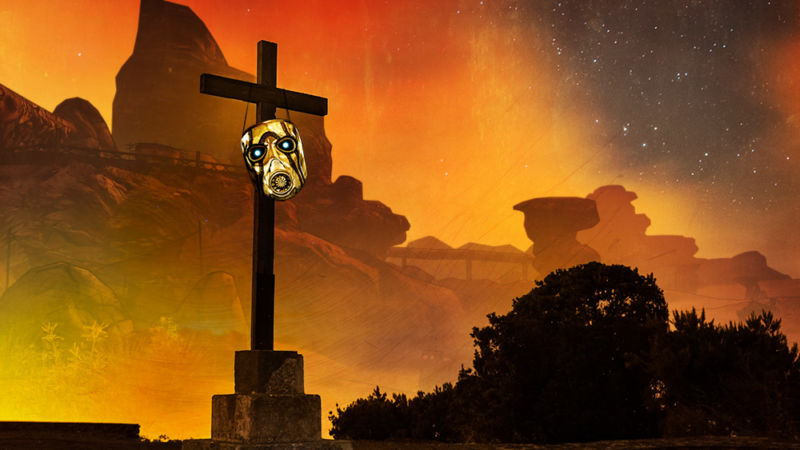 Enlarge / A famed helmet from the Borderlands game series, published by Gearbox, as arranged on a cross. (credit: Aurich Lawson / Getty Images / Gearbox)
In October 2018—10 days before video game studio Gearbox Software sued its former general counsel over allegations of fraud—the counsel in question filed a discrimination claim with Texas authorities.
On Monday, Ars obtained the formal October 27, 2018 filing made by former Gearbox general counsel Wade Callender. Its existence suggests that Gearbox's November lawsuit could be retaliation for his claim with the Texas Workforce Commission's Civil Rights Division. It alleges that Gearbox (and CEO Randy Pitchford in particular) engaged in "harassment, discipline, inequitable terms and conditions, and discharge" due to an employee being Christian.
Callender's claim matches a timeline he outlined in his December countersuit against Gearbox: that Callender did not depart the company as a voluntary "resignation." Instead, Callender alleges he was forced out after Pitchford began crafting a "false narrative about Callender's employment." His December lawsuit has roiled the video game industry in part because it included sensational allegations. One of those—about a lost, unencrypted USB stick full of industry secrets and pornography left behind at a Medieval Times Dinner and Tournament—was confirmed (in part) by Pitchford himself.