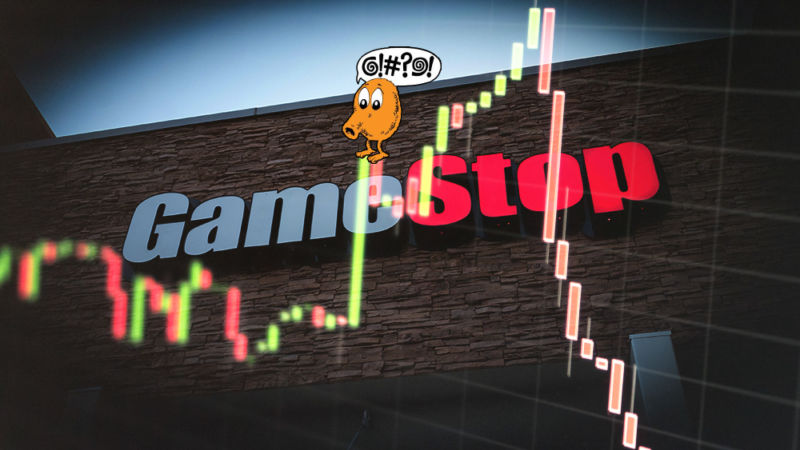 Enlarge (credit: Aurich Lawson / Getty Images)
International gaming retail chain GameStop announced on Tuesday that one major save-the-company decision—to find a private buyer for the company and its subsidiaries—had been called off.
The announcement ushered in the public company's largest stock-value dip in over 10 years, seeing it plummet in one day from $15.49 to (as of press time) $11.28—a dive of roughly 27 percent.
The Texas-based gaming retailer had been linked to acquisition rumors, as The Wall Street Journal reported earlier this month that multiple private equity firms had been circling GameStop—and its subsidiaries, including the merch-focused ThinkGeek and the gaming magazine Game Informer. That report had suggested a deal might close by mid-February.