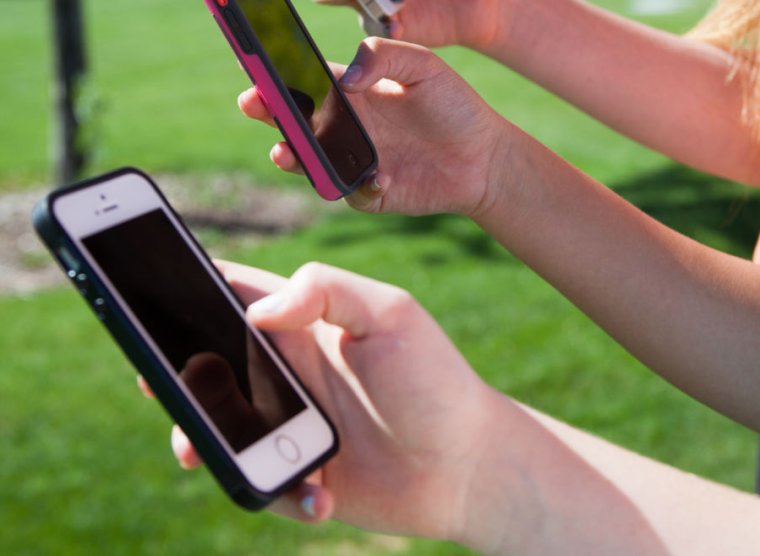 Enlarge (credit: SimpleTexting.com)
In South Korea, people under the age of 16 can't play online games between midnight and 6am. The UK Parliament has launched an official inquiry into "the impact of social media and screen use on young people's health." Meanwhile in the United States, the Wait Until 8th campaign asks parents to delay giving their children a smartphone until they're in eighth grade. Worry about kids and technology is rampant—so have smartphones, in fact, destroyed a generation?
A paper published in Nature Human Behaviour this week answers that question, often differently, thousands and thousands of times. Researchers Amy Orben and Andrew Przybylski took three huge datasets and threw every possible meaningful question at them. In part, their analysis is an illustration of how different researchers can get wildly different answers from the same data. But cumulatively, the answers they came up indicate that tech use correlates with a teeny-tiny dent in adolescent well-being—and that there's a big problem with big data.
High numbers don't necessarily mean high quality
Studying small numbers of people, or rats, or trees can be a problem for scientists. Comparisons between small groups of subjects might miss a real finding or luck out and find something that looks like a pattern but is actually just noise. And it's always tricky to generalize from a small group to a whole population. Sometimes small is the only sort of data that's available, but some research disciplines have had the recent(-ish) boon of gigantic, rich datasets to work with.