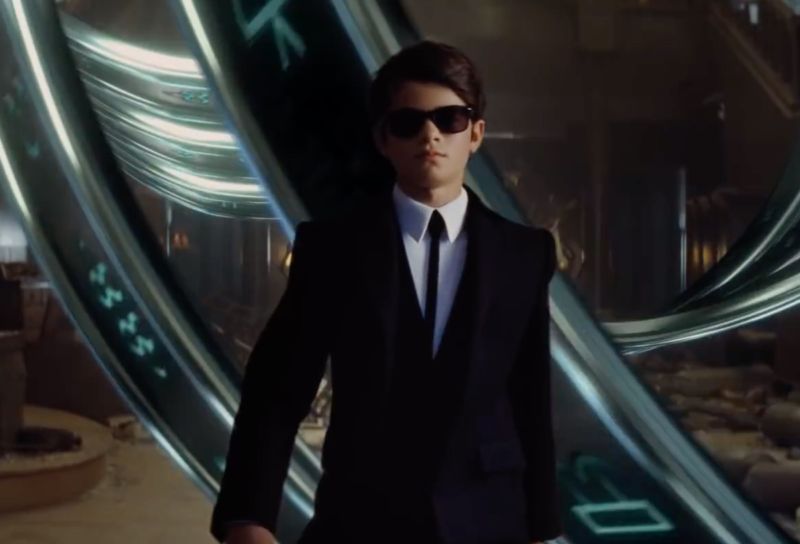 Enlarge / Artemis Fowl (Ferdia Shaw) and his loyal protector, Butler (Nonso Anozie), stumble onto the world of fairies while searching for his missing father. (credit: Disney)
A 12-year-old criminal mastermind gets embroiled in the world of fairies in the first trailer for Disney's film adaptation of sci-fi/fantasy novel Artemis Fowl. And we're not talking Tinkerbell. These are badass fairies with neutrino handguns, capable of stopping time. It all makes for some spectacular eye-candy, and having Kenneth Branagh (Thor) at the helm bodes well for the film's success.
There are eight books in the Artemis Fowl series by Irish author Eoin Colfer, detailing the extensive exploits of the titular character. The debut novel received generally positive reviews and a few comparisons to J.K. Rowling's Harry Potter series, although Colfer's books have never achieved the same stratospheric commercial success. Disney is betting there's an equally strong appetite for the Artemis Fowl series on the big screen.
The comparison understandably irritates Colfer, who describes his novels as being more like "Die Hard with fairies." That's a fairly accurate description. Artemis is the anti-Harry Potter. He's a thief and a kidnapper, among other misdeeds, and he is largely untroubled by remorse. That's part of his charm.