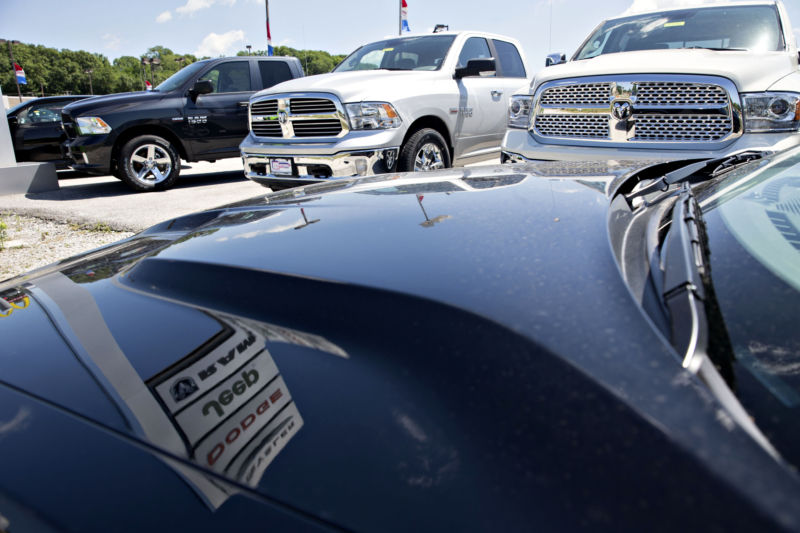 Enlarge / A row of Fiat Chrysler Automobiles (FCA) Dodge Ram trucks sit on display at a car dealership in Moline, Illinois, on Saturday, July 1, 2017. (credit: Daniel Acker/Bloomberg via Getty Images)
The US Justice Department (DOJ) on Thursday announced a $305 million civil settlement between Fiat Chrysler and the Environmental Protection Agency (EPA) in a lawsuit over illegal software found on certain diesel Dodge Ram models and diesel Jeep Grand Cherokee models.
The terms of the settlement also included an additional $19 million payment to the state of California, which regulates auto emissions through the California Air Resources Board (CARB).
On top of all this, Fiat Chrysler is expected upgrade the software on all the offending vehicles and pay into a mitigation fund designed to ameliorate damage done by excess nitrogen oxide (NOx) emissions. The two programs together will cost the company an additional $185 million.