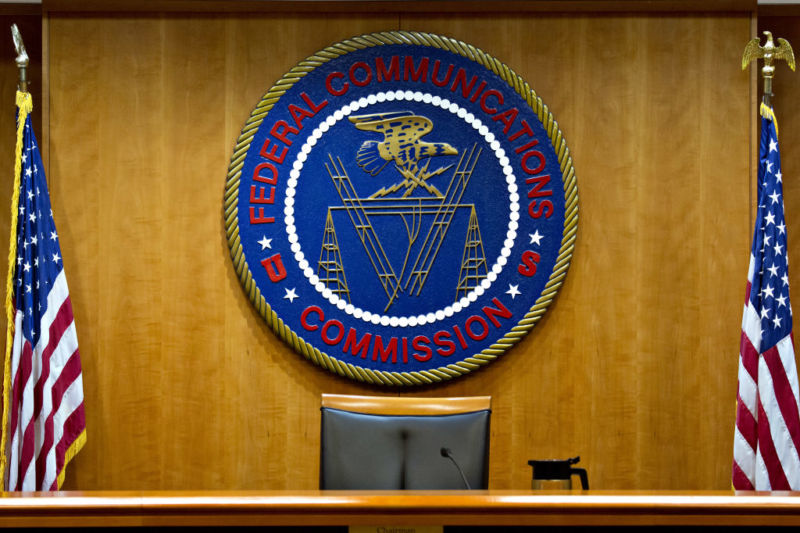 Enlarge / The Federal Communications Commission seal hangs inside a meeting room at the headquarters ahead of an open commission meeting in Washington, DC, on Thursday, December 14, 2017. (credit: Getty Images | Bloomberg)
The Federal Communications Commission yesterday asked judges to delay oral arguments in a court case that could restore Obama-era net neutrality rules.
Oral arguments are scheduled for February 1 at the US Court of Appeals for the District of Columbia Circuit, which will rule on a challenge to FCC Chairman Ajit Pai's repeal of net neutrality rules. The court confirmed this week on its website that its schedule "will not be affected, at least initially, by the partial shutdown of the federal government" that began on December 22, 2018. The court has enough funding to operate for now and said that "[o]ral arguments on the calendar for the month of January and February will go on as scheduled."
But the FCC, which is partially shut down, filed a motion yesterday asking the court to postpone oral arguments in the net neutrality case.