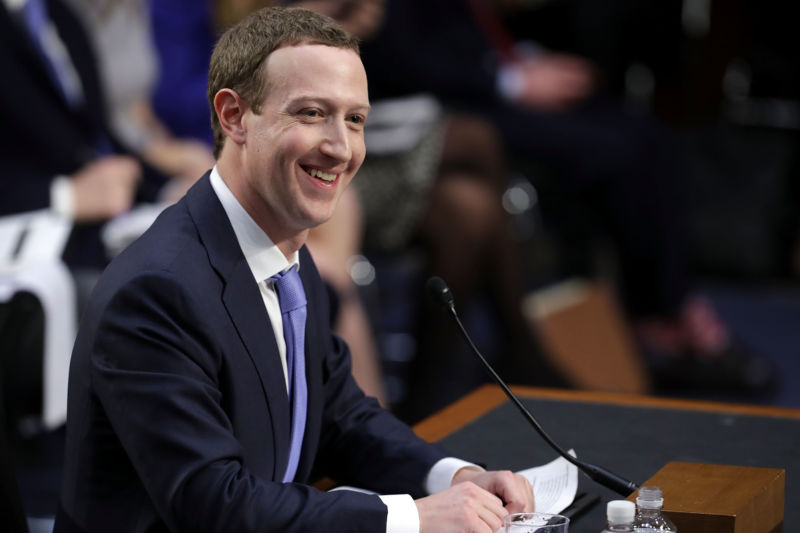 Enlarge / Facebook co-founder, Chairman, and CEO Mark Zuckerberg testifies before a combined Senate Judiciary and Commerce Committee hearing in the Hart Senate Office Building on Capitol Hill, April 10, 2018, in Washington, DC. (credit: Chip Somodevilla/Getty Images)
A failure to adequately redact a public court document from February 2017 shows that, back in 2012, Facebook considered charging companies at least $250,000 for access to one of its primary troves of user data, the Graph API.
In April 2014, Facebook changed the way the previously-permissive Graph API works. The social media giant restricted some data access and eliminated all access to the earlier version by June 2015.
The redaction failure was first reported Wednesday by The Wall Street Journal. Ars was able to access pages of blacked-out text simply by copying and pasting them into a text editor. However, some portions of the messages, which span 2012 through 2014, are incomplete.