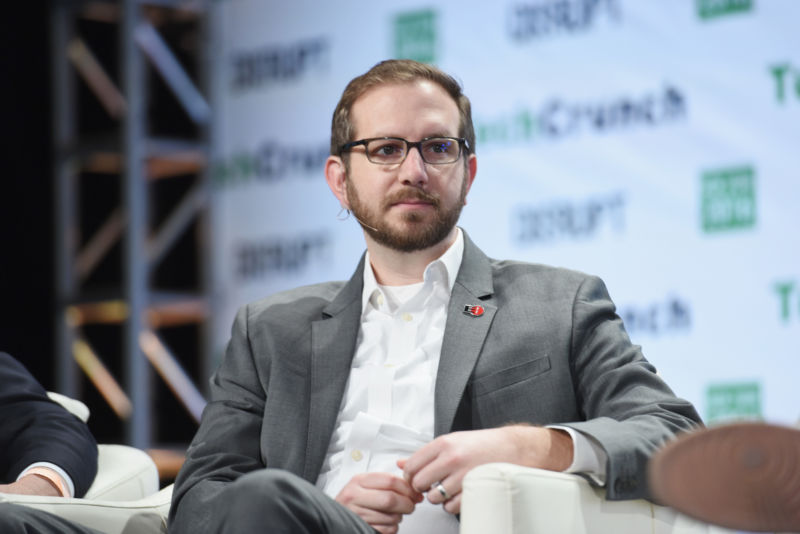 Enlarge / Electronic Frontier Foundation senior staff attorney Nate Cardozo speaks onstage during TechCrunch Disrupt NY 2016 at Brooklyn Cruise Terminal on May 9, 2016 in New York City. (credit: Noam Galai/Getty Images for TechCrunch)
At a time when Facebook has been under increased public scrutiny like never before, the company is now hiring at least one of its fiercest antagonists.
On Tuesday, Facebook acknowledged that it had hired three veteran privacy law activists, including Nate Cardozo, an attorney formerly of the Electronic Frontier Foundation, who has been very publicly critical of the company in recent years.
In 2015, Cardozo once wrote in an op-ed that Facebook's "business model depends on our collective confusion and apathy about privacy."