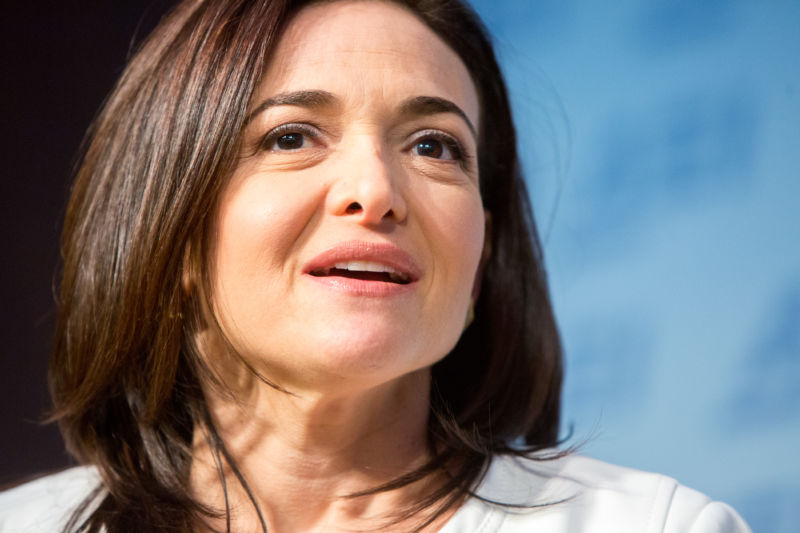 Enlarge / Facebook's Chief Operating Officer Sheryl Sandberg speaks at the conservative American Enterprise Institute in 2016. Sandberg has been the mastermind of Facebook's political strategy in recent years. (credit: Allison Shelley/Getty Images)
Facebook has cut ties with a conservative public relations group called Definers hours after a Wednesday New York Times story revealed that the group had circulated a document linking some of Facebook's left-wing critics to liberal billionaire George Soros.
According to the Times, Facebook initially hired Definers to help the tech company monitor media coverage of Facebook. But in October 2017, Definers started to play an active role in defending Facebook.
"A conservative website called NTK Network began publishing stories defending Facebook and criticizing Facebook rivals like Google," the Times reports. "NTK is an affiliate of Definers."