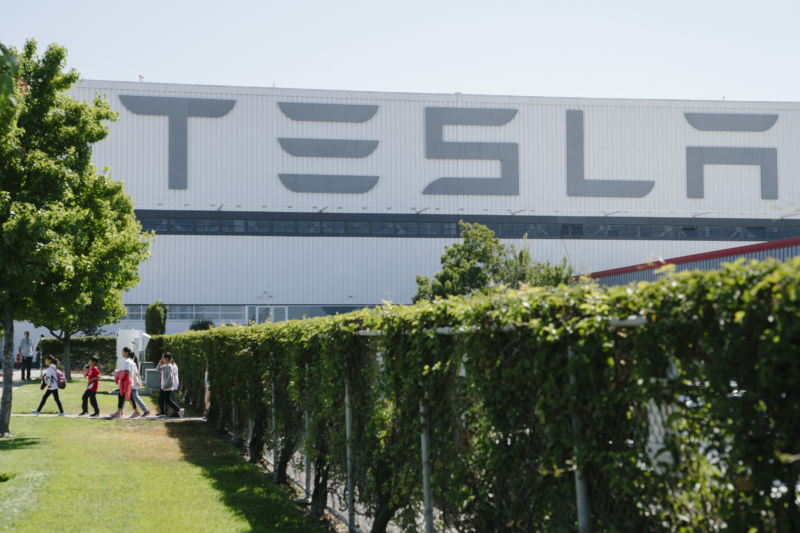 Enlarge / Exterior view of the Tesla factory in Fremont, California, on Thursday, July 26, 2018. (credit: Mason Trinca / Washington Post via Getty Images)
A doctor who once worked for a Fremont, California, medical clinic contracted to treat injured workers at Tesla's nearby factory has just lost his medical license.
Dr. Muhannad Hafi—who was employed by a small medical company called Access Omnicare until at least January 2018—was found to have sexually fondled two female patients in 2014 and 2016 when he worked at two other medical clinics. The two women were not connected to Tesla. The order to revoke his license will be effective as of 5pm Pacific Time on December 21, 2018.
However, the revocation of Hafi's medical license raises questions about the practices of Access Omnicare, which Tesla selected to oversee its on-site clinic since June 2018. Prior to that, Access Omnicare was contracted to see and treat injured Tesla factory workers off-site at its local Fremont office.