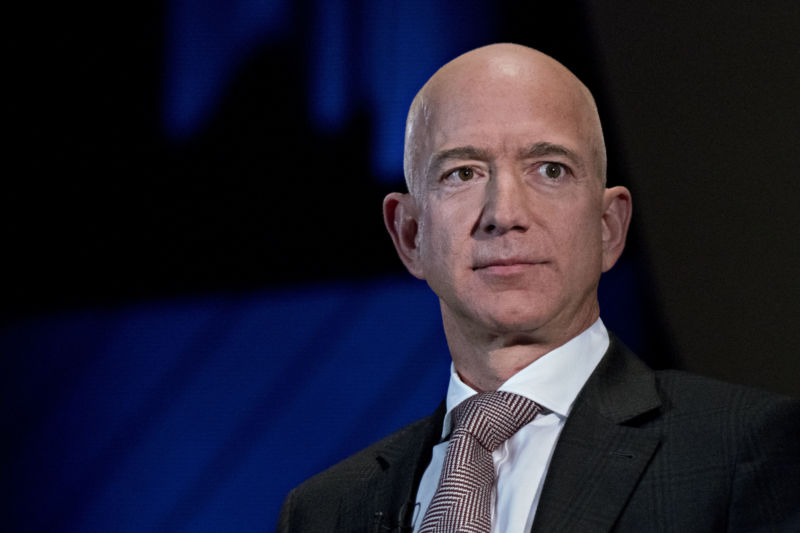 Enlarge / Jeff Bezos, founder and chief executive officer of Amazon.com Inc. (credit: Getty | Bloomberg)
Jeff Bezos and fellow billionaire CEOs Warren Buffett and Jamie Dimon teamed up last year to form a healthcare company they hoped would shake up the country's pricey and bloated health industry. But, gripped by a new lawsuit, the still-unnamed fledgling venture may be heading for a shakeup of its own.
A UnitedHealth Group subsidiary called Optum filed a lawsuit in Massachusetts District Court in Boston last week, alleging that its former executive, David Smith, has breached his noncompete agreement and is divulging invaluable trade secrets to the Bezos, Buffett, and Dimon startup. Last month, Smith accepted a high-level position at the startup, which Optum calls "ABC" in the lawsuit (a nickname that refers to the three founders' companies, Amazon, Berkshire Hathaway, and JPMorgan Chase, respectively).
Optum's complaint (PDF) does not list ABC as a defendant (only Smith), but it takes a few swipes at the company. Specifically, it accuses ABC of trying to steal its thunder as a technology- and analytics-driven venture that works to improve healthcare quality and efficiency while reducing costs.