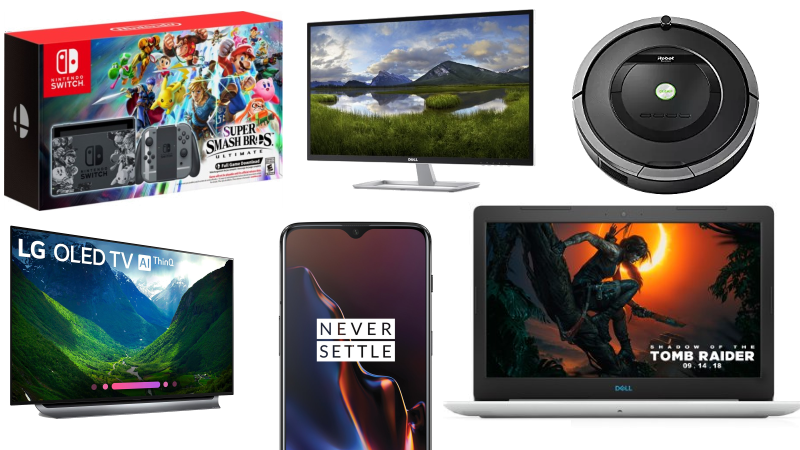 Enlarge (credit: TechBargains)
Greetings, Arsians! Courtesy of our friends at TechBargains, we have another round of deals to share. Today's list is headlined by a trade-in deal for the new OnePlus 6T, which received a rave review from our Android guru Ron Amadeo earlier this week and became widely available on Thursday.
The deal is only available on T-Mobile, the one carrier selling the phone, but it still takes a total of $300 off the device when you trade in an eligible older device. Do that, and T-Mobile says it'll effectively knock the price of the phone from $24.17 a month for 24 months (which works out to $580 in total) to $11.67 a month (or $280 in total) over the same time period. The deal is available to both new and existing users. The carrier's list of eligible trade-in phones is fairly generous and includes all past OnePlus phones:
iPhone: 7, 7 Plus, 8, 8 Plus, 6, 6 Plus, 6s, 6s Plus
Samsung: GS8, GS8+, GS7, GS7+, GS6, GS6+, Note8, Note5
OnePlus: 6, 5T, 5, 3, 3T, X, 2, 1
Google Pixel, Pixel XL, Pixel 2, Pixel 2XL
Google Nexus 6
LG: V30, V30+, V20, G7, G6
Motorola: Z2 Force
Per usual with carriers, there are caveats. For one, T-Mobile is only selling the variant of the OnePlus 6T with 8GB of RAM and 128GB of storage, which retails for $580 outright. There's a $549 model with 6GB of RAM, too, but that's only available unlocked from OnePlus itself.