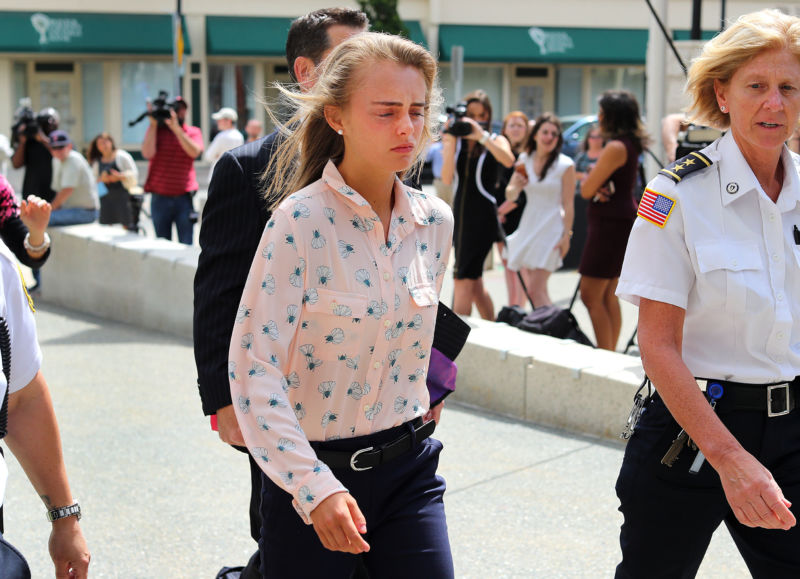 Enlarge / Michelle Carter
The Massachusetts Supreme Court has upheld the involuntary manslaughter conviction of a 17-year-old girl who goaded her boyfriend to commit suicide in a series of text messages and phone calls. The state's highest court rejected her lawyer's arguments that she couldn't be held responsible for his death because she wasn't physically present and that prosecuting her violated her First Amendment rights.
Defendant Michelle Carter was sentenced to 15 months in prison in 2017, but the sentence was put on hold pending appeal.
It's a chilling case. Carter didn't just suggest that Conrad Roy kill himself once or twice. Text messaging records show her repeatedly urging Roy to kill himself over several days prior to his 2014 death.