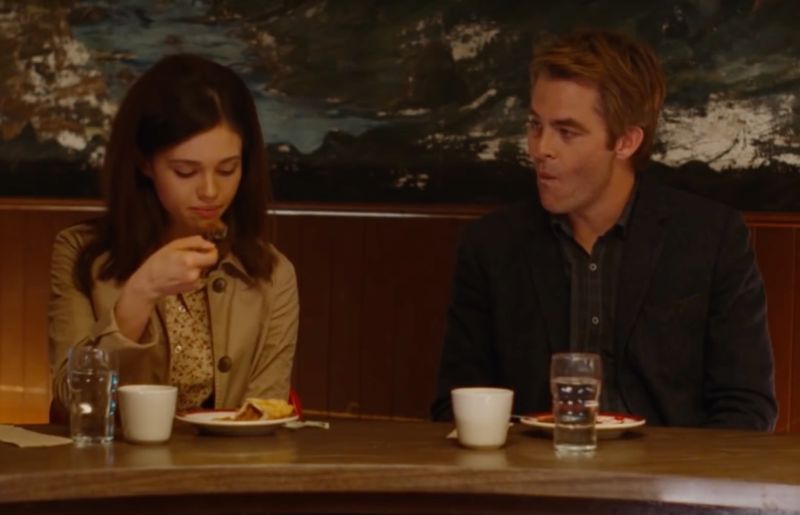 Enlarge / Fauna Hodel (India Eisley) and journalist Jay Singletary (Chris Pine) team up to track down Fauna's birth mother. (credit: TNT)
A burnt-out journalist and an innocent teenage girl find themselves drawn into a web of murderous intrigue in I Am the Night, a moody, atmospheric miniseries from TNT that owes much of its tone to classic LA noir—and part of its plot, namely, to the infamous Black Dahlia murder. But anyone hoping for another lurid rehashing of that still-unsolved crime might be disappointed. I Am the Night is as much about race, personal identity, and facing down one's demons.
(Mild spoilers for pilot episode below.)
Chris Pine (Wonder Woman, Outlaw King) shines here as Jay Singletary, a former Marine with PTSD who now scrapes out a dissolute living as a tabloid paparazzo. He used to be a legit journalist for the Los Angeles Times before his coverage of a 1949 indecency trial ended his career. A prominent real-life physician named George Hodel (Jefferson Mays, The Americans) was accused of molesting his teenaged daughter and suspected of having committed the Black Dahlia murder. Thanks to Hodel's powerful, well-connected friends, he was acquitted in the former and never charged with the latter.