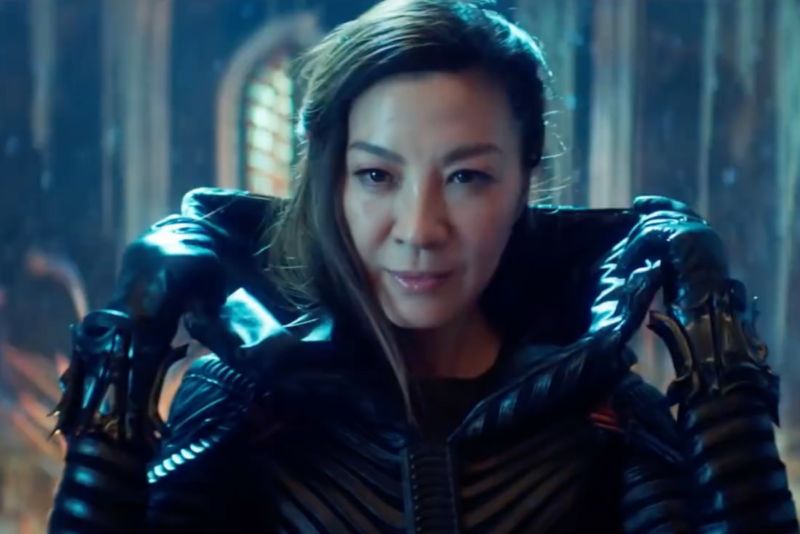 Enlarge

/

Capt. Phillipa Georgiou (Michelle Yeoh) of the secret Federation branch, Section 31, will be the focus of new

Star Trek: Discovery

spinoff series. (credit:

CBS All Access

)

Season 2 of Star Trek: Discovery debuts January 17, and CBS All Access just confirmed to Deadline Hollywood that it will be producing a spinoff series starring Michelle Yeoh. Yeoh plays Federation Captain Philippa Georgiou on the series; rumors that the character would get a spinoff surfaced in November. This should hopefully blunt fan disappointment over the shelving of a planned Star Trek 4  movie (a sequel to Star Trek Beyond).

(Some spoilers for Star Trek: Discovery below.)

The spinoff will be co-produced by Bo Yeon Kim and Erika Lippoldt and will focus on Capt. Georgiou's work with Starfleet's secretive Section 31 (long part of the Star Trek canon since it was first introduced on Deep Space Nine in the 1990s). The original Capt. Georgiou died early on in Season 1 but soon reappeared via a mirror universe, and she has been a fan favorite ever since. Georgiou was approached by Section 31 in the season finale, and since she appears in teaser trailers for the upcoming season, it's safe to assume Yeoh will still show up occasionally on Discovery.