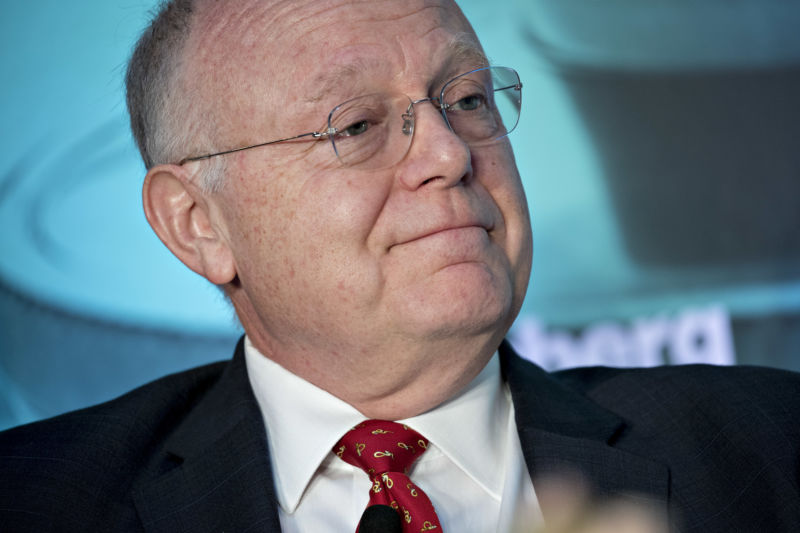 Enlarge / Ian Read, chairman and CEO of Pfizer Inc. spoke with President Trump last July about pausing drug price hikes. Pfizer now plans to increase prices of 41 of its drugs later this month. (credit: Getty | Bloomberg)
More than three dozen drug companies welcomed the new year with sweeping price hikes on hundreds of medicines, according to a new analysis from Rx Savings Solutions, which was first reported by The Wall Street Journal.
The drugs that saw list-price increases on January 1 ranged from generics and blood-pressure drugs to brand-name prescriptions such as the dry-eye treatment Restasis. The average price jump blew past inflation at 6.5 percent, with some medicines seeing double-digit increases—bucking many drug companies' vows to keep such periodic hikes under 10 percent.
Despite public and political pressure on pharmaceutical companies to reign in soaring drug prices, Tuesday's wide-ranging increases are no surprise. In December, Reuters reported that 28 drug makers had filed notifications with California agencies that they planned to raise drug prices. (A recently passed law in the Golden State requires drug makers to provide notification if they plan to raise US lists prices by more than 16 percent over a two-year period.)