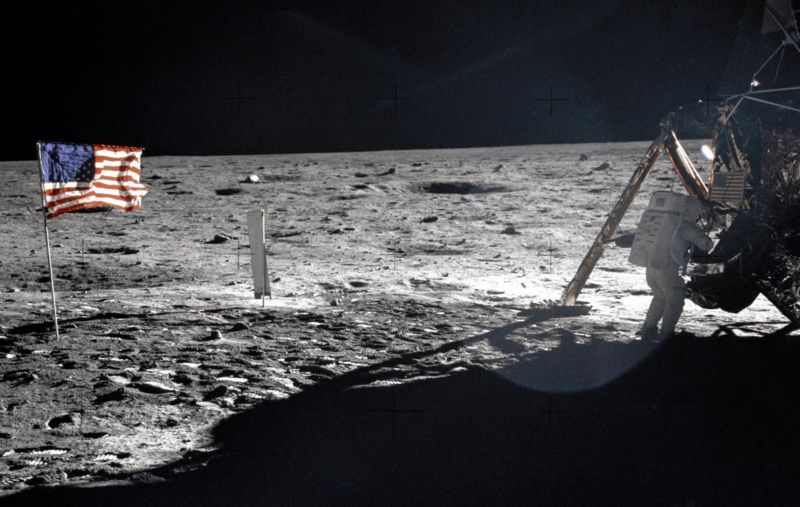 Enlarge / On July 20, 1969, NASA astronaut Neil Armstrong became the first man to walk on the Moon. (credit: NASA)
When Neil Armstrong took his legendary first steps on the Moon on July 20, 1969, it defined a generation. As NASA prepares to mark the 50th anniversary of the Apollo 11 Moon landing next year, it has released newly unearthed backchannel conversations from the mission to the public, giving us an unprecedented peek at what was happening behind the scenes.
The main air-to-ground recordings and on-board recordings from the historic mission have been publicly available online for decades. But that was just a fraction of the recorded communications for the mission. Thousands of hours of supplementary conversations ("backroom loops") between flight controllers and other support teams languished in storage at the National Archives and Records Administration building in Maryland—until now.
Thanks to a year-long project to locate, digitize, and process all that extra audio (completed in July), diehard space fans can now access a fresh treasure trove of minutiae from the Apollo 11 mission. And those records are now preserved for future generations.