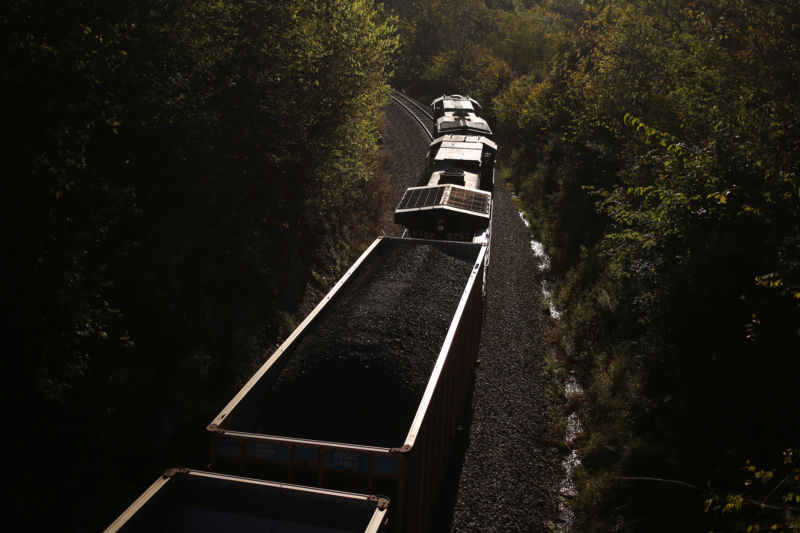 Enlarge / An eastbound Norfolk Southern Corp. unit coal train passes through Waddy, Kentucky. (credit: Luke Sharrett/Bloomberg via Getty Images)
The Trump administration's Environmental Protection Agency (EPA) appears poised to roll back Obama-era rules that effectively prevented new coal plants from opening in the US. The rules required new coal plants to emit no more than 1,400 pounds of CO2 per megawatt-hour (MWh), a constraint that is nearly impossible for new coal generators to meet without carbon-capture technology.
According to anonymous sources speaking to The New York Times, the EPA will announce a rollback of this rule on Thursday, effectively making it possible for energy companies to build new coal plants that emit up to 1,900 pounds of CO2 per MWh, which is more in-line with emissions from modern coal plants without carbon capture.
Although the Obama-era regulations didn't prohibit the construction of new coal plants, opponents of the rules said the carbon-emissions caps were an effective prohibition, because carbon-capture projects are few and far between and are quite expensive to implement.