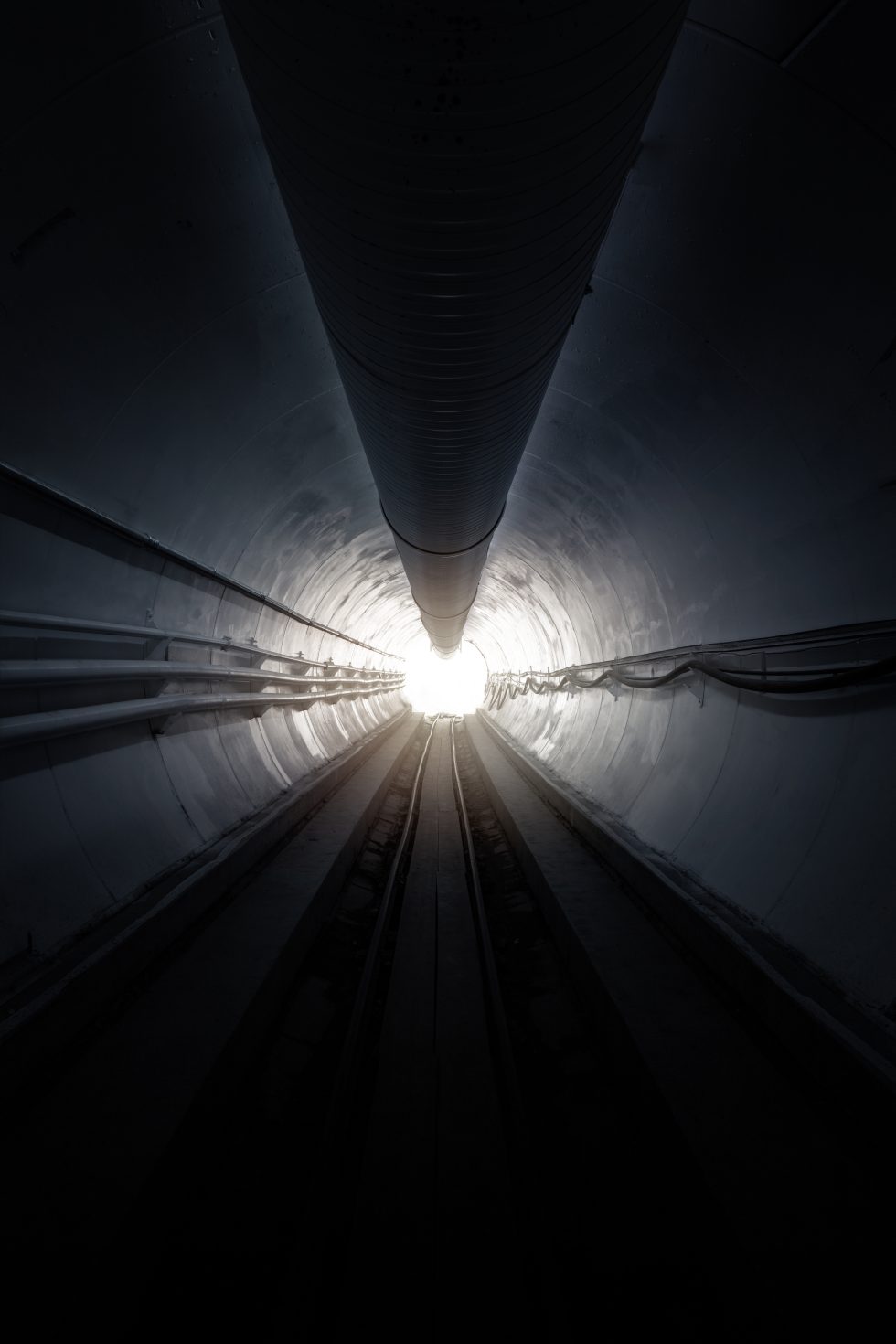 A light at the end of The Boring Company tunnel. (credit: The Boring Company)

HAWTHORNE, CA—On a breezy Tuesday evening across the busy street from SpaceX's headquarters, Elon Musk's Boring Company invited a group of journalists to take a ride through the company's first test tunnel. The test tunnel stretches 1.14 miles from SpaceX's former parking lot, under Crenshaw Boulevard, under the SpaceX campus, and finally terminating behind some nondescript warehouses in Hawthorne, at Prairie St. and 102th St.
The ride was hardly a finished product; judging the success of The Boring Company's tunnel-digging vision would be impossible at this point. What today's demo did, though, was offer a proof-of-concept.
Entering the tunnel
Across the street from SpaceX, journalists were ushered down a ramp to the original opening of The Boring Company's first tunnel. We got into a modified Model X—modified in that it had bumpers added to the wheels to prevent the vehicle from too much undesirable movement while in the tunnel. Then, a driver (who Boring Company employees told us we were strictly not allowed to speak to) drove us up to the mouth of the tunnel, onto the raised curbs that flanked either side of the tunnel walls.