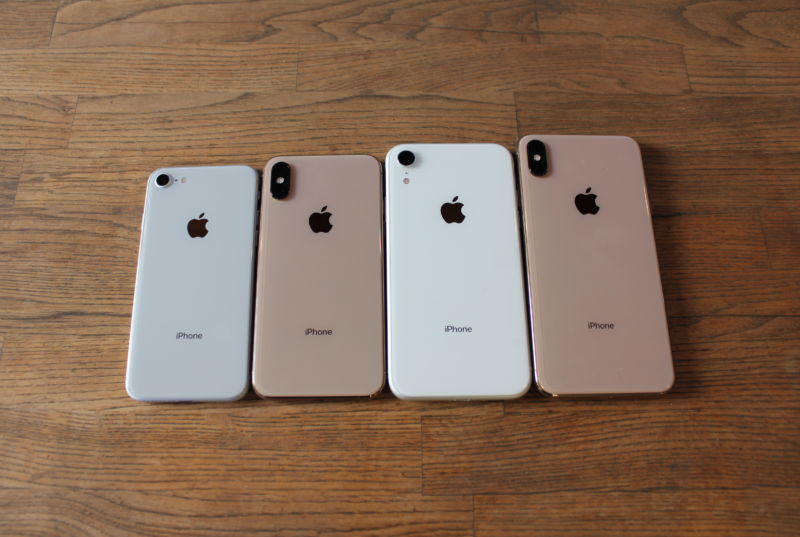 Enlarge / From left to right: the iPhone 8, the iPhone XS, the iPhone XR, and the iPhone XS Max. (credit: Samuel Axon)
Apple will not introduce an iPhone capable of taking advantage of faster 5G cellular data networks in 2019, a report from Bloomberg says. Citing people familiar with Apple's plans, the report specifies that Apple will wait until "at least 2020" to make the move.
5G networks are expected to ramp up deployment in the US, China, and other Apple markets in 2019. 5G promises one of the biggest generational leaps in cellular data speeds yet, and Apple competitors like Samsung are likely to market 5G handsets next year to capitalize on it. Further, networks like Verizon want to lead users onto the new 5G networks as soon as possible because the technology is more efficient and will ensure that the companies can make higher profits while theoretically offering the most reliable service.
Investors and analysts might have reason to be concerned that Apple will miss a major marketing opportunity if it waits too long to adopt the new technology, the Bloomberg report suggests.