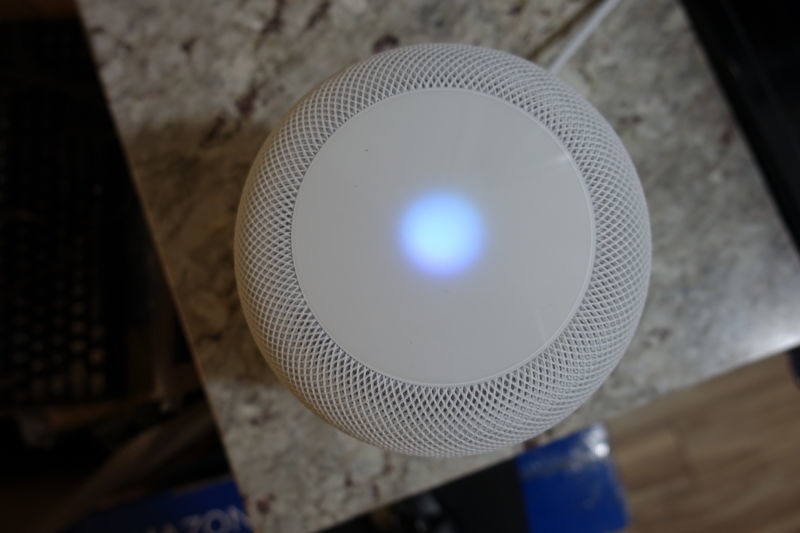 Enlarge / Siri on Apple's HomePod speaker. (credit: Jeff Dunn)
Today, Apple published a long and informative blog post by its audio software engineering and speech teams about how they use machine learning to make Siri responsive on the HomePod, and it reveals a lot about why Apple has made machine learning such a focus of late.
The post discusses working in a far-field setting where users are calling on Siri from any number of locations around the room relative to the HomePod's location. The premise is essentially that making Siri work on the HomePod is harder than on the iPhone for that reason. The device must compete with loud music playback from itself.
Apple addresses these issues with multiple microphones along with machine learning methods—specifically: