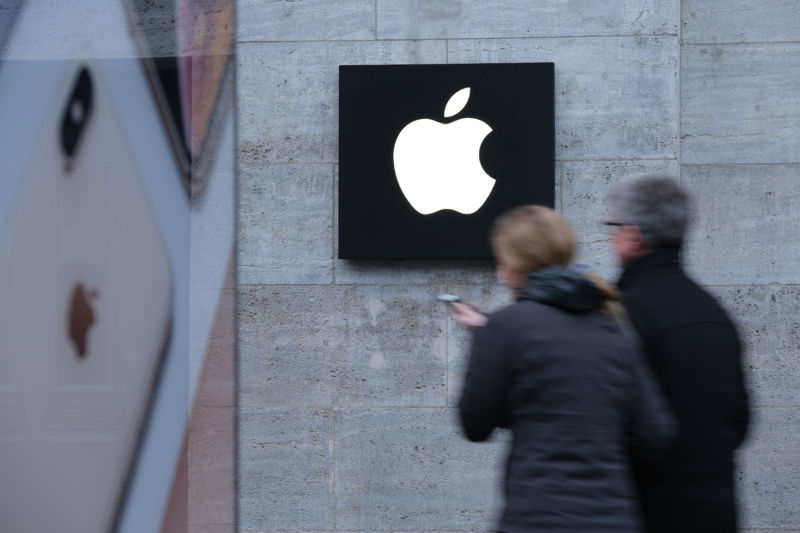 Enlarge / A woman holding a smartphone walks past the Apple Store on January 04, 2019 in Berlin. (credit: Sean Gallup/Getty Images)
Apple has reportedly paid 10 years of back taxes to the French tax authority—around €500 million (over $570 million)—according to L'Express, a business newspaper.
The iPhone maker has been under pressure to pay taxes to European Union countries after it was found to have engaged in legal financial chicanery to drastically mitigate its tax burden.
Ars reported previously that Apple pays an effective 2.3 percent tax rate on overseas profits by using various legal tax mechanisms across several countries as a way to minimize its tax burden. Google, Microsoft, and many other large multinational corporations engage in similar behavior. (Ars has also detailed how such arrangements typically work.)