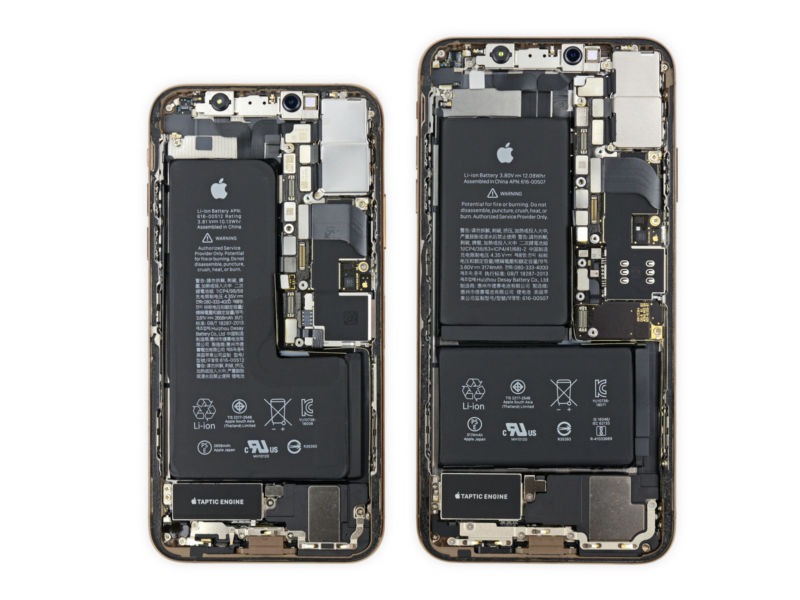 Enlarge / The iPhone XS has a different battery design than the iPhone XS Max, which has the same design as the iPhone X. (credit: iFixit)
Apple has hired Soonho Ahn, a former Samsung executive who worked primarily on lithium-ion batteries and other battery-related technologies, Bloomberg reports. Ahn joined Apple in December after a four-year stint at Samsung.
He ran Samsung SDI, which, among other things, supplied Apple with device batteries a few years ago. Bloomberg also reports that Apple is in talks to buy cobalt "directly from miners"—cobalt is needed to make these kinds of batteries. Both revelations suggest that Apple may be looking to make its own batteries rather than source them from other companies.
If there's one guiding product design and business philosophy at Apple, it's that minimizing the number of components and features that are dependent on third parties and other companies leads to a win-win—better products and user experiences for customers, and more profit for the company.