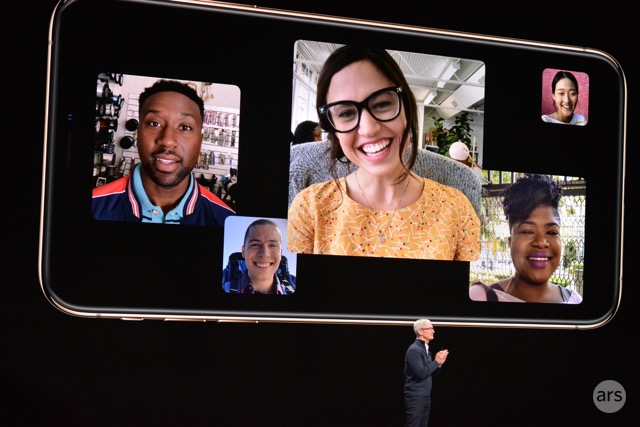 Group Facetime for up to 32 simultaneous participants, coming to iOS 12.1. (credit: Valentina Palladino)
A federal appeals court has upheld a landmark patent judgment brought by VirnetX against Apple, affirming a $440 million judgment in a years-long patent dispute.
On Tuesday, the US Court of Appeals for the Federal Circuit denied Apple's efforts to overturn a 2016 verdict that imposed $302 million in damages. That figure has since risen to encompass enhanced damages, interest, and more. Many would dub the Nevada-based VirnetX a "patent troll," as it has no meaningful source of income outside of patent litigation.
Previously, a jury found that Apple's VPN on Demand and FaceTime features infringed VirnetX patents. But the Patent Trial and Appeal Board has already invalidated VirnetX's patents, which VirnetX is appealing.