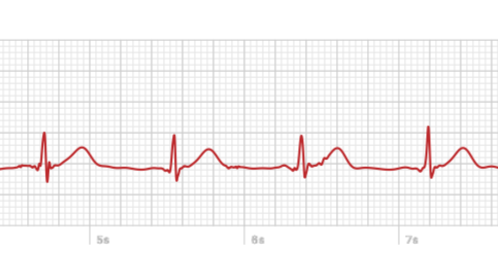 When Apple introduced the fourth iteration of its smartwatch, the big new selling point wasn't a feature we typically associate with a watch or any sort of smart device. Instead, the company added a feature that had only recently arrived in the form of specialized consumer devices: an electrocardiograph (ECG), a device made for monitoring the heart's electrical activity.
But the watch was ready before the software was, meaning an examination of the technology wasn't possible in our comprehensive review of the Apple Watch Series 4. Last week, Apple finally enabled the missing features, and we've spent a few days checking them out.
Basic features
People who haven't used the Apple Watch may not realize just how much it's an extension of an iPhone. This includes the heart-monitoring software, which requires an update to both the Watch and iPhone OSes before it will work. (This caused a small bit of confusion when the software wouldn't launch after we upgraded only the watch's OS.) Once the update is done, the Health app on the iPhone will incorporate any ECG data generated using the watch. On the watch side, the update will install a new app.