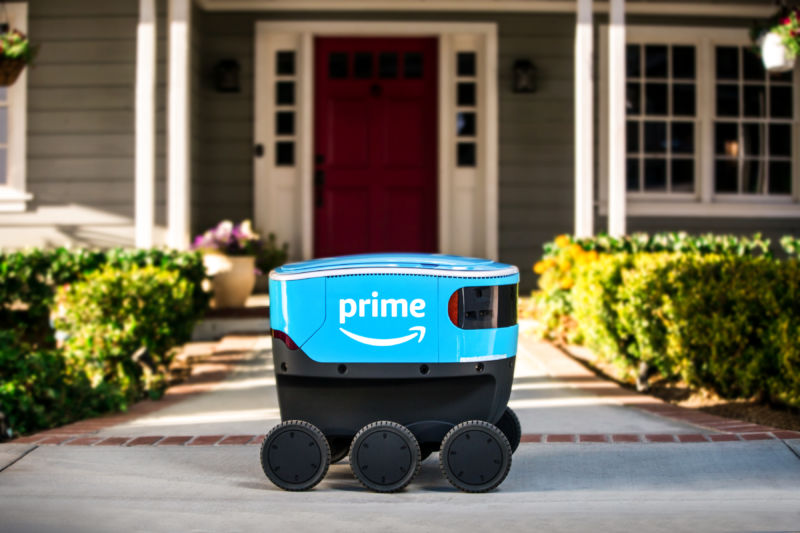 Enlarge (credit: Amazon)
Amazon said on Wednesday that it will start delivering packages using a six-wheeled sidewalk robot called Amazon Scout.
"Starting today, these devices will begin delivering packages to customers in a neighborhood in Snohomish County, Washington," the company's announcement says—that's just north of Seattle. Amazon says that its robots "are the size of a small cooler and roll along sidewalks at a walking pace."
Amazon is far from the first company to experiment with sidewalk robots. Startups like Starship and Marble have been testing the concept for a few years now. But as the Internet's largest retailer, Amazon has the potential to rapidly make sidewalk delivery robots a mainstream phenomenon.