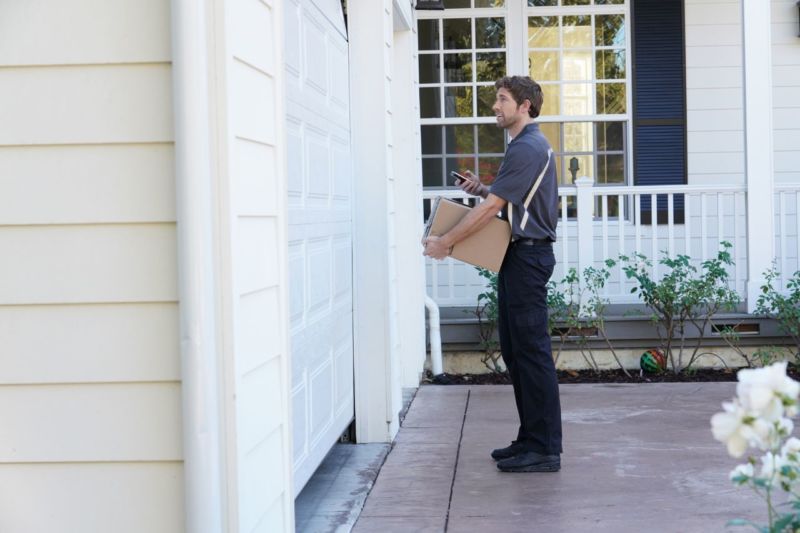 Enlarge (credit: Amazon)
Amazon isn't giving up on its Key home delivery service. Rather than letting couriers in through your front door, Amazon wants you to open up your garage. The company announced its new Key for Garage expansion at CES, a new variation on its home delivery service that allows couriers to securely deliver packages where you park your cars or keep all your junk.
Prime members can take advantage of the service, but you'll need a few pieces of hardware. Amazon collaborated with myQ for Key for Garage, allowing anyone with myQ-compatible smart garage door opener or door-controlling hub (like those from Chamberlain and LiftMaster) to connect their systems to the Amazon Key app. When a courier is scheduled to deliver a package, the Key service will remotely unlock and open your garage door, and close and lock it again once the package has been delivered.
Like with Amazon's other Key services, users receive real-time alerts when packages are being delivered and when garage doors are opening. Amazon also verifies that the correct courier is present with the proper package at the scheduled time before opening the garage door. Those with compatible smart cameras, like Amazon's Cloud Cam, can watch as couriers (and others, like family members) enter and exit the garage.