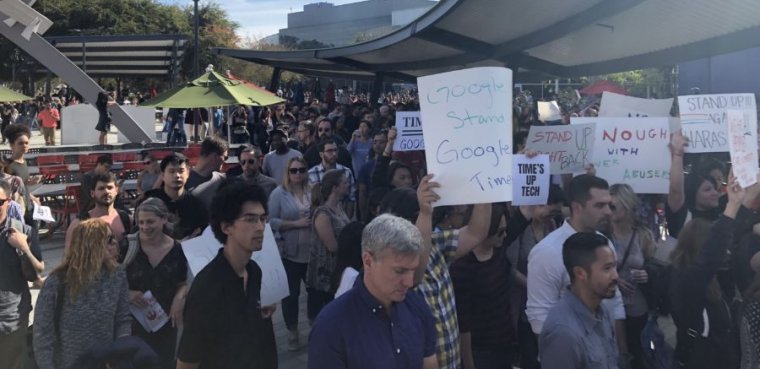 Enlarge / At the November 2018 walkout, some protestors shouted, "Time is up!" (credit: Cyrus Farivar)
Alphabet's board of directors was sued twice in California state court on Thursday by different investors making largely the same claim: that the company breached its fiduciary duty when it allowed alleged rampant sexual misconduct by top male executives to persist.
In particular, the lawsuits called out in particular the way that Andy Rubin, the celebrated creator of Android, was ushered out of the company in 2014. (Alphabet is Google's parent company.)
Despite being credibly accused of sexual misconduct against a co-worker, Rubin was still given a $150 million stock grant, to be paid out over several years, along with a $90 million exit package, according to a New York Times report from last year.