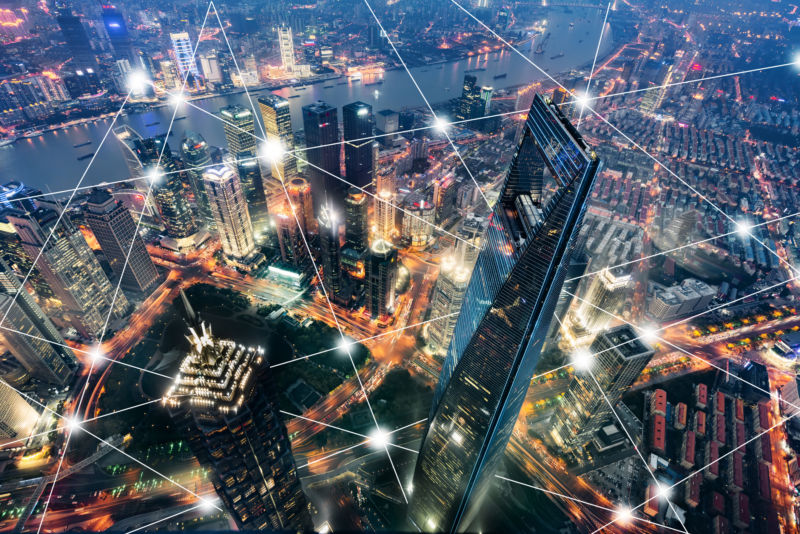 Enlarge / Shanghai. (credit: Dong Wenjie / Getty Images)
Welcome to Ars UNITE, our week-long virtual conference on the ways that innovation brings unusual pairings together. Each day this week from Wednesday through Friday, we're bringing you a pair of stories about facing the future. Today's focus is on AI in the city—get ready for a lot of smart buildings and self-driving stuff!
Cities generate lots of data. The exact amount depends on the size of the city and its sophistication and ambitions, but it's certainly more than mere humans can absorb and use. The Smart Cities movement, which looks for ways to find data-driven technological solutions to everyday urban challenges, is increasingly turning to artificial intelligence to deliver "services" to its residents—everything from locating gunshots and finding tumors to dispatching work crews to pick up trash.
New York is one of about 90 cities worldwide that uses a system called ShotSpotter, which uses a network of microphones to instantly recognize and locate gunshots. In Moscow, all chest X-rays taken in hospitals are run through an AI system to recognize and diagnose tumors. And Taiwan is building a system that will be able to predict air quality, allowing city managers to warn residents of health dangers and work to lessen what the data tells them will be the worst of the impacts.