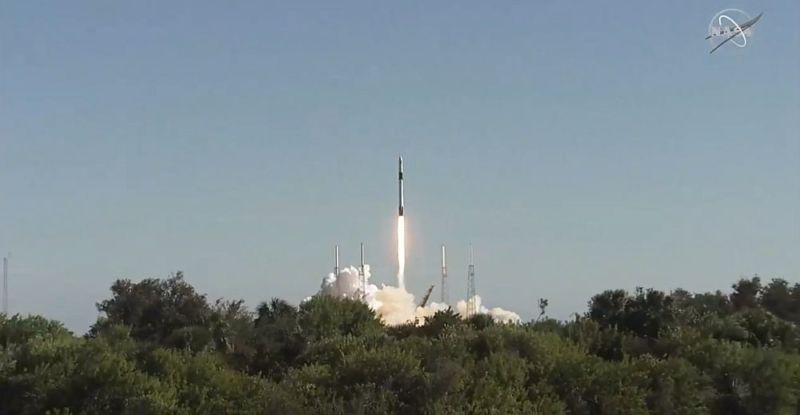 Enlarge / Wednesday's launch of a Falcon 9 rocket went well. The landing? Not so much. (credit: NASA)
Something unexpected happened after the launch of a Falcon 9 rocket to the International Space Station—the first-stage booster did not come back in one piece. Instead, it made an unscheduled landing in the Atlantic Ocean, just off the Florida coast.
At about 7 minutes and 25 seconds after the launch, the first stage began spinning out of control as it descended back toward Kennedy Space Center along the Florida coast. There was a problem with one of the grid fins that are used to stabilize the first stage during its return to Earth through the thickening atmosphere.
"Grid fin hydraulic pump stalled, so Falcon landed just out to sea," SpaceX founder and lead designer Elon Musk tweeted shortly after the rocket landed. "Appears to be undamaged & is transmitting data. Recovery ship dispatched." Later, in response to a question about redundancy of this system, Musk added, "Pump is single string. Some landing systems are not redundant, as landing is considered ground safety critical, but not mission critical. Given this event, we will likely add a backup pump & lines."