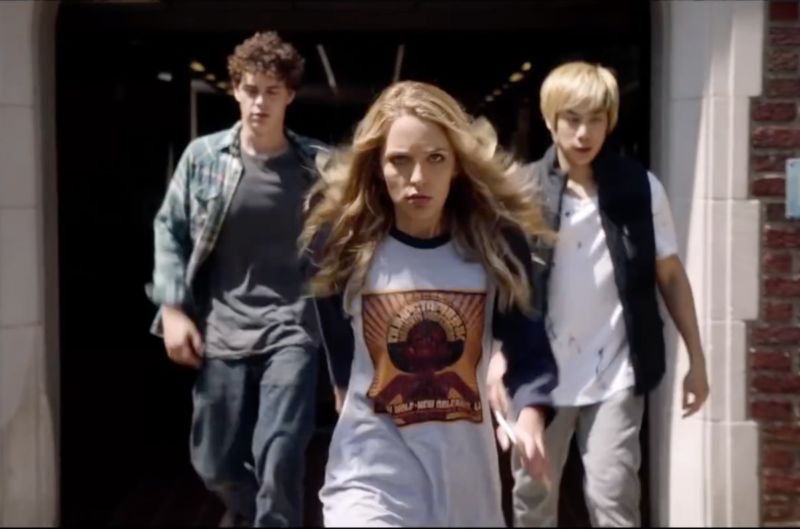 Enlarge / Theresa "Tree" Gelbman (Jessica Rothe) is back and stuck in a murderous time loop again, this time along with her friends. (credit: Blumhouse Productions)
There's nothing better than a clever take on the classic sci-fi time-loop trope—and that's what we got in last year's darkly comic slasher movie, Happy Death Day. We clearly weren't the only ones who wanted more of the film's take on deja vu, as evidenced by this week's brand-new trailer for its sequel, Happy Death Day 2U.
(Spoilers for the first film below.)
If you haven't seen the first Happy Death Day and want to avoid spoilers, you may want to skip the trailer, since it opens with a recap of the source material. So the sequel should require little to no watching of the first film (though, again, we suggest you do just that).