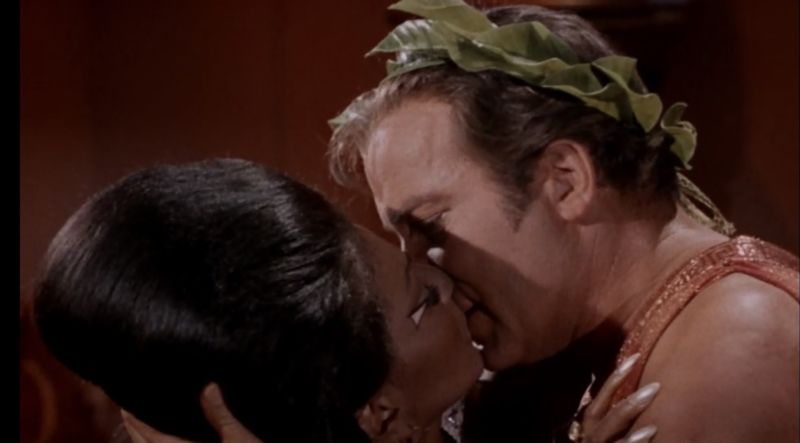 Enlarge / The kiss, which takes place during one of the episode's final scenes. (credit: CBS)
50 years ago—November 22, 1968—CBS aired an otherwise-forgettable Star Trek episode with an unforgettable moment.
Captain James Kirk and Lieutenant Uhura, under mind-control by aliens in a totally ridiculous plot involving adherents to Plato, kiss for a few fleeting moments.
The smooching scene has been commonly referred to as television's first interracial kiss—but there's compelling evidence that it actually wasn't.